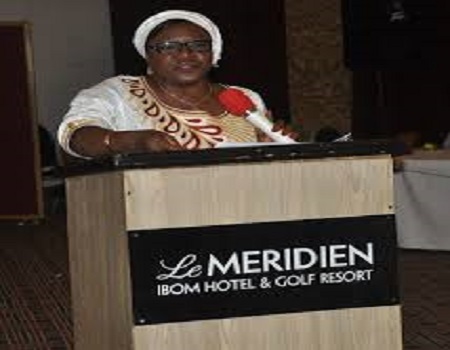 Prof Antonia Simbine, the INEC National Commissioner in charge of Niger, Kaduna, Plateau states and the Federal Capital Territory (FCT) Abuja, said the 2019 polls showed significant improvement in the nation's electoral system.
Simbine said this of Friday while presenting the Certificates of Return to Gov Simon Lalong of Plateau, his deputy, Prof Sonni Tyoden, and 23 members-elect of the state House of Assembly in Jos.
She said that the nation's democracy was further deepened with the general elections, pointing out that elections in the country were becoming more competitive.
She said that the inconclusive elections recorded in some states with the attendant supplementary polls clearly showed the competitive nature of the electoral process.
Simbine said that having conducted the sixth successive general elections without any military interruptions, Nigeria's "democracy is deepening incrementally.
"This means there is improved integrity in the electoral system, the elections are becoming more and more competitive and the margin between winners and runners-up are decreasing.
ALSO READ: Fayemi commends NYSC for role in Ekiti polls
"This explains why the phenomenon of inconclusive elections appears to have increased, leading to supplementary elections in some states," she said.
Simbine expressed worry over the pockets of violence in some states during the polls.
According to her, "violence undermines the virtue of democratic elections, which is hinged mainly on absolute freedom and peace."
She further took exception to the emergence of a new dangerous trend in the electoral system. She said that some parties and candidates now engaged in violent behaviour, including mishandling of electoral officials and intimidation of voters.
Simbine said: "The commission views this trend with grave concern and will continue to work on greater voter enlightenment for mandate protection and with the security agencies to curtail the ugly trend in future."
The INEC national commissioner also spoke on the election in Plateau residents, saying that the residents should be commended for conducting themselves peacefully during the exercise.
She said that the conduct of the people helped to ensure a peaceful exercise in the state.
She urged the state government to use his renewed mandate to deliver on material benefits to the people of the state in order to meet their yearnings and aspirations.
She also urged the newly elected members of the assembly to make laws and provide necessary oversights that would place the state on the path of growth and development.
In his address of welcome, Malam Halilu Pai, the Resident Electoral Commissioner (REC) in the state, said the presentation of certificates of return to the elected officials was in accordance with section 75 (1) of the Electoral Act 2010, as amended.
Pai thanked all the critical stakeholders in the state for supporting and cooperating with the commission in conducting free, fair and credible elections.
The post 2019 polls an improvement in Nigeria's electoral system — INEC official appeared first on Tribune Online.