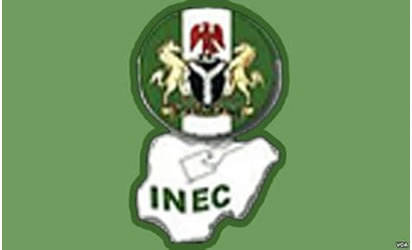 The Resident Electoral Commissioner (REC) of the Independent National Electoral Commission (INEC) in Akwa-Ibom State, Mr Mike Igini, said on Thursday, that the Commission would be ready to give account of its stewardship in the 2019 elections whenever it is called upon to do so.
Igini, who stated this while addressing elected officials of Akwa-Ibom State at the presentation of Certificates of Return in Uyo, said that the electoral Commission acted as an impartial umpire in the process all through.
According to Igini, though a number of politicians attempted to derail the efforts at ensuring free and credible elections, the Commission stuck to its mantra so that it could lay out its scorecard anytime it is called upon to do so.
He said: "No institution or electoral body with a veneer of integrity would shy away from giving account of how it made returns when called upon to do so. The Commission has not awarded a partisan trophy to anyone that must be defended at all cost by the Commission's legal team as an aggrieved party, rather as an impartial umpire and  as a Commission that conducted the election professionally, we are  ready and willing to give account of how returns were made in the election."
While giving examples of the challenges faced by the commission in delivering credible elections in Akwa-Ibom State, Igini stated that he went through series of blackmails and undue pressure from politicians whom he said failed to take him serious when he arrived the state and promised credible polls.
He said: "In preparing the state for the elections, particularly few weeks to the election, so many contrived problems were put on our way essentially to sabotage our efforts to fulfil our promise to the people of Akwa Ibom state that they will be the ones that will choose their leaders through their votes that must be counted and taken into account."
He added that a number of politicians were unhappy with his pronouncement and that they commenced the campaign for his redeployment by raising a number of allegations including that he would not allow APC to win election in Akwa lbom; that he would release uncollected Permanent Voters Cards to the PDP and that he would destroy all electoral materials to avoid the tribunal.
He however declared that he was happy to return the dignity of the ballot to the process in Akwa-Ibom State following the 2019 elections.
He said: "No doubt, trying to conduct election in this state, we faced a serious task of restoring the pride of an electoral institution, and the credibility of a national umpire. Looking back at the outcome of the Presidential/National Assembly as well as the Governorship/State House of Assembly election in Akwa lbom State under my watch, we can say with every sense of modesty that the Independent National Electoral Commission worked so hard to bring meaning and purpose to the ballot system.
"No more pre-writing of election results, incidence of ballot box snatching and stuffing of thumb-printed ballot papers and same announced are now things of the past.
"The 2019 elections in Akwa Ibom marked paradigm shift, we strove to do what is right, to put INEC at the service of the electorate as the final determinant of leadership emergence in a democracy. This was at great risk to ourselves and loved ones, we never compromised or surrendered our values but rather we prayed to God who gave us the grace and courage of conviction to be true to them."
He congratulated the Governor and members of the State House of Assembly who emerged victorious adding however that the Commission is ready to produce certified true copies of its documents to all aggrieved candidates who might be heading to the election tribunals.
The post 2019 polls: INEC ready to give account of all returns — Igini, Akwa-Ibom REC appeared first on Tribune Online.