By Ndahi Marama
MAIDUGURI—ALMOST  half of the teachers of Lamisula Primary and Junior Secondary in Maiduguri, Borno State capital, were absent yesterday, when Governor Kashim Shettima paid an unscheduled visit at noon and took a roll call of the teachers.
The school has 87 teachers, but at the time of Governor Shettima's roll call, 43 were absent, including seven on approved leave.
Governor Shettima regularly pay unscheduled visits to assess infrastructural and facility needs of schools and to supervise renovation works in schools across the state.
The governor took the teachers by surprise when he suddenly showed up in the school and directed the state's Head of Service, Yakubu Bukar, who was in his convoy, to call out names of teachers to identify those absent.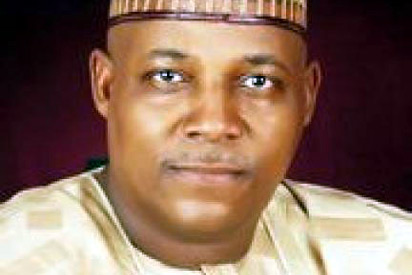 Despite frantic efforts by some teachers to call their colleagues, 38 teachers (about 45 percent), were absent.
The governor also ordered the state mechanical workshop to convey desks to the school as pupils were found seating on bare floor.
Shettima said: "It is really disturbing that in the heart of Maiduguri, our children are sitting on the floor to learn despite thousands of school desks we have distributed. We have desks here that are bad and packed in one class.
"No one brought this to my attention and children, who are desirous of learning, are now seating on the floor. And more than 40 percent of the teachers are absent. Those absent will face punishment to serve as deterrent to other teachers and workers."
The post 45% of teachers absent in Borno school, as Gov Shettima takes roll call appeared first on Vanguard News.