By Prince Okafor
Seven electricity generating companies (GenCos) were unable to generate electricity yesterday as their plants were shut down due to unavailability of gas and other infrastructural issues.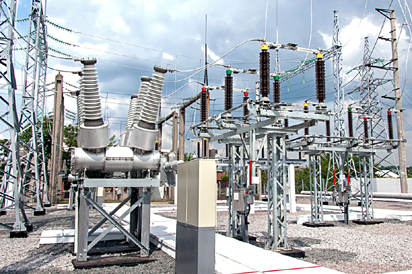 As a result, the nation's national grid was denied 3,523 megawatts (mw) of power, which is the total operating capacity of the companies.
A report from the Power Advisory Team, Office of the Vice President, yesterday stated that "despite Federal Government's efforts to address the nation's power crisis, as well as mitigate the constant system collapse by the grid, about seven generating plants produced zero megawatts of electricity yesterday."
This is coming as insufficient gas supply, inadequate distribution and transmission infrastructure contributed to the loss of 2,173 mw of electricity.
Vanguard findings showed that the following National Independent Power Plant, NIPPs, were affected: Sapele Ibom, ASCO, Azura-Edo, Egbin ST2-5, Jebba and Gbarain.
According to the report, "On February 20 2018, average power sent out was 3,835MWh/hour (down by 134MWh/h from the previous day)
"1175MW was not generated due to unavailability of gas. 29MW was not generated due to unavailability of transmission infrastructure, while 969MW was not generated due to high frequency resulting from unavailability of distribution infrastructure
"There was no reported water constraint. The power sector lost an estimated N1.048 billion, on February 20, 2018 due to insufficient gas supply, distribution infrastructure, transmission infrastructure and water reserves. There was rising high frequency constraint due to DISCOs inability to distribute load."
Meanwhile, the Transmission Company of Nigeria, TCN said that the new New Haven- Nsukka 132kV Line (Double Circuit) in Enugu State has been vandalized.
According to the company, "The vandalism took place at Eziama Nike in Enugu East of Enugu State. The new line under construction is to feed the new 9th Mile 2x60MVA, 132/33kV Station, Nsukka 1x30MVA and Ayangba 2x60MVA substations. All hands must be on deck to stop vandals before they stop our development.
"It's extremely unfortunate that while Federal Governmentt and TCN are doing all possible to improve and upgrade power supply services to the people, some wicked people are bent on frustrating these efforts."
In addition, the company stated, "We are working very hard to expand the grid network to about 20,000mw in the next four years. In every industry such as ours, there are bound to be challenges but at the same time there are solutions. We would continue to work hard to achieve our goal, which is to make TCN a world class transmission company and we believe we would get there.
"TCN had significantly improved before the January episodes of System Collapse. System collapses after the gas pipeline incident has significantly reduced. Prior to that in September, November and December 2017, TCN recorded zero system collapse and one in September 2017."
The national grid had already experienced six system collapses this year.
The post 7 power firms generate zero mw of electricity appeared first on Vanguard News.