•To unveils exchange rates website
Association of Bureaux De Change Operators of Nigeria (ABCON) has projected further increase in the price of crude oil in the second quarter of the year.
This was contained in first edition of the association's Quarterly Economic Review series released this week.
According to the publication, "ABCON is projecting slight increases from the above US$70 per barrel position in Q1 during Q2. This should sustain the balance of payment and external reserves position of the country."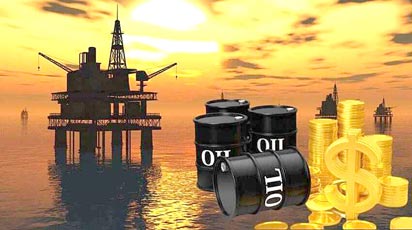 The association also projected the continued recovery of the economy with the newly constituted Monetary Policy Committee (MPC) of the Central Bank of Nigeria (CBN) playing a stabilising role.
It stated: "Nigeria's economy should continue to recover during Q2 with the stable outlook in Q1. With the reconstituted MPC moderating the market and the fiscal policy shaped by the passage of the 2018 budget the money market is expected to stabilize. GDP should continue to accelerate, and grow above the 2.1 percent year-on-year, y/y. in Q1 2018, the highest growth since Q1 2015. Private consumption should be consolidating with continued improvement in inflation rate and improving labour conditions."
Aminu Gwadabe, acting National President of ABCON stated: "The series will focus  on review of the performance of key indicators in the Nigeria economy during the immediate quarter. Emphasis will be laid on the aggregate effects and especially the foreign exchange market."
The post ABCON projects further increase in crude oil price in Q2 appeared first on Vanguard News.