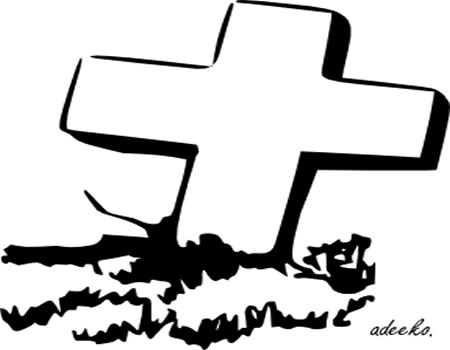 I returned from Sunday morning service at St. Paul's Anglican Church, Idagba, Efon Alaaye on the third of March, 2019, only to read in the Tribune issue of that day that Professor Dupe Olatunbosun was no more. It was very painful to me and as is usual of me on such occasions, I could not restrain tears for losing another friend. I had not heard that Dupe had taken ill and was in the University College Hospital, Ibadan, on admission. I would have visited him to see and talk to him in his last days on earth.
Dupe Rowland (as he then was) and I were colleagues in the West Regional Programmes of Radio Nigeria, Ibadan in the mid-fifties. He was a Junior Technical Staff (a JTS) in the Engineering Department while I was an announcer or Broadcasting Officer (a B.O.) in the Presentation Unit of Programmes Department. As the Ceremonial and Sports Commentator for the station, I often led the Outside Broadcast (or O.B. team) of the station to cover assignments in and outside Ibadan throughout the Western Region. My supporting staff members from Programmes Department were usually Charles Thomas and the late Yomi Onabolu as my O.B. managers while the engineering team was usually led by Sina Ajayi or Richard Iyasere and many times included Omotayo Akpata and Dupe Rowland.
Senate Presidency: 'Minority will not emerge leaders '
In later life, after our tertiary education, Dupe Olatunbosun and I had our houses at Bodija, Ibadan, he at the Bodija Estate Extension (usually called New Bodija), I at the Bodija Housing Estate proper (usually referred to as Old Bodija).
Like me, Dupe Olatunbosun was not a full-fledged politician but was actively politically conscious. He detested military dictatorship like poison and fought corruption and mismanagement of resources by politicians to a standstill. He would write and print leaflets, drive round major streets of Ibadan to campaign against corruption and distribute the papers for the citizens to pick and read. He was in tune with the likes of Tai Solarin, Professor Ayo Awojobi, Gani Fawehinmi, Professor Wole Soyinka, Dr. Ohonbamu, Femi Falana, to mention a few.
Later, Dupe Olatunbosun and I got appointed to offer professional services by the government of Ekiti State, he on agriculture, I on broadcasting.
At a time, he got lured and wanted to contest political office. He got me to translate his speeches and manifesto into Yoruba and was willing to pay for my services but I refused to take any money from him except for the delicious pounded yam (Iyan) with melon and vegetable soup with which his charming wife treated us after our meetings in their house. Dupe was a beautiful dancer especially to the steps of waltz, fox-trot, quick-step etc. And even though he was of moderate stature his self confidence was such that he would go for the taller and bigger ladies as dancing partners. He manoeuvred them so dexterously that we his friends always eulogised him with shouts of 'handsome Dups' which was a pet name he gave himself.
Well all that has now become history. I wish Dupe Olatunbosun safe journey back to his creator and sweet repose in death. He deserves his rest after a boisterous life of struggles and activities. My condolences go to his lovely wife, Funke, his only daughter, Oba Oyebade the Ologotun, Justice Ojuolape, the entire Olatunbosun family, the people of Ogotun, the government and people of Ekiti State. Immortalising the memory of Dupe Olatunbosun will be a fitting climax by the government of Ekiti State.
Dr. Olasope lives in Efon Alaaye, Ekiti State.
The post Adieu, Professor Dupe Olatubosun appeared first on Tribune Online.