Africa Finance Corporation (AFC) has been named the winner of the Africa Power Deal of the Year in the Infrastructure Journal (IJ) Global Awards 2017 for its 80MW peat to power project in Rwanda.
The project is expected to improve access to electricity for three quarters of the country's population that is currently off the grid.
AFC was the Mandated Lead Arranger for the project debt, and successfully arranged total senior debt facilities of US$245 million, contributing US$75 million of its funding to the facilities.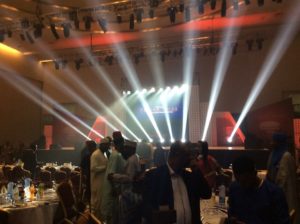 Despite its status as one of Africa's fastest-growing economies, only 25 percent of Rwandas population currently has access to reliable electricity. The US$350 million power plant will increase Rwandas installed capacity by 40 percent.
Scheduled for completion within three years, the project is located in the Gisagara District, one of the most remote areas of Rwanda.
The Project is sponsored by HakanMadencilik A.S, a Turkish energy company, and Quantum Power, a power and energy infrastructure investment platform.
Commenting, Andrew Alli, the Chief Executive of AFC, said: "At AFC, we are delighted to receive this award and to be recognised as a global force helping to address Africa's severe energy problems. This project will be hugely beneficial to Rwandan communities, not just in terms of the financial savings made from reducing the imported energy supplies, but because of the wider socio-economic benefits".
The post AFC wins Africa Power Deal of the Year appeared first on Vanguard News.