Lafia – The Nasarawa State Chapter of All Progressives Grand Alliance (APGA) has supported the establishment of cattle ranches in the state.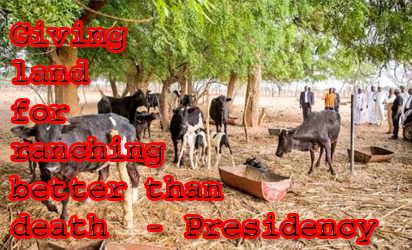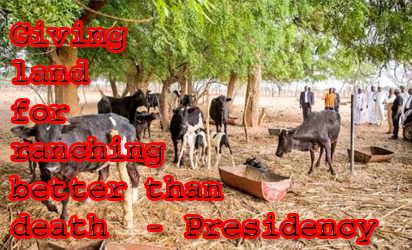 RANCHING
Mr Musa Saidu, Nasarawa State APGA Chairman, disclosed this in an interview in Lafia on Tuesday.
He said the establishment of ranches in the state would go a long way towards curtailing the incessant crisis between farmers and herdsmen.
He opined that the traditional way of rearing cattle was responsible for most of the crises between the two groups in the state.
Saidu, however, urged the state government not to set up the proposed ranches in only one senatorial zone of the state.
He advised the government to do proper consultation before establishing the ranches.
''Peoples ancestral lands should not be taken forcefully for the purpose of ranches to avoid further crisis.
''Our state is already going through a lot of security challenges, so the government should do everything possible to avoid harsh decision that would create further problems,'' he added.
NAN reports that Gov. Umaru Al-Makura has approved the establishment of ranches in Awe, Keana, Doma, Assakio, Konva, Grata and Karudu. (NAN)