By Dennis Agbo
ENUGU—A faction of the All Progressives Grand Alliance, APGA, led by the late Ozor Nwabueze Okafor, has warned the Victor Oye-led faction of the party to be careful not to commit subjudice in a matter before an FCT High Court Abuja, which both factions are applicants and respondents, respectively.
In a statement in Enugu, the National Youth Leader of the Okafor group, Chuks Nwoga, said their attention was drawn to statements credited to Mr. Ifeatu Obi-Okoye, the national publicity secretary of the Oye-led faction, over the matter in the court and warned of preemptive statements.
Obi-Okoye had disowned Nwoga as the youth leader of the party, saying that Nwoga remained suspended from the party.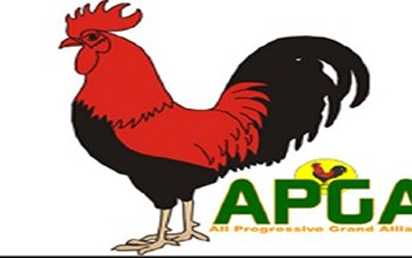 But Nwoga stated that even though Ozor Nwabueze Okafor   was dead, other applicants to the suit are still there and are continuing with the matter.
Nwoga said: "Let me remind that on May 5 2016, Victor Ike Oye was duly suspended in a properly constituted APGA NWC meeting he summoned. And that his suspension subsists. A  suit with number M/10399/16 was filed at the FCT High Court  on July 7, 2016 seeking to stop Mr. Victor Oye from further parading himself as the National Chairman of APGA.
"The action(s) of Victor Oye, Ifeatu Obiokoye and their Co travelers on December 21 2016 in Awka, Anambra State is therefore a charade, show of desperation and a display of ignorance. Their action is not only illegal before the law but a flagrant disregard of court process, thereby preempting the court and this has it's consequences."
"The judiciary remains the institution to give the final verdict on the leadership tussle in APGA. Until then, any action taken is null and void and should be discountenanced.
"I Comrade Chuks Nwoga remain the duly elected National Youth Leader of All Progressives Grand Alliance (APGA) at the Awka convention of June 6 2015."
The post APGA crisis: Faction warns against subjudice appeared first on Vanguard News.