Arsenal painted their pitch markings blue in a bid to combat the snow gripping London ahead of Manchester City's visit to the Emirates Stadium on Thursday.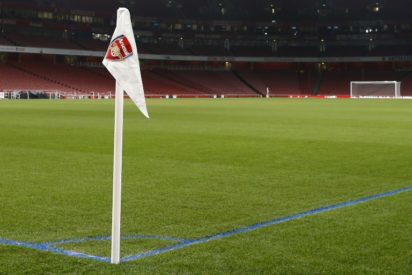 With heavy snow coating the English capital in the 24 hours before the clash with the Premier League leaders, Arsenal took the decision to change the pitch markings from their usual white to blue.
The move is to help the match officials and players pick out the lines in case there is further significant snowfall during the game.
Tottenham initially did the same at Wembley ahead of their FA Cup fifth-round replay victory against Rochdale on Wednesday, but the lines had to be repainted a lighter colour so the video assistant referee system would work.
Heavy snow fell during Tottenham's 6-1 win with ground staff having to sweep along the lines during breaks in play.
City are 13 points clear of second-placed Manchester United, while sixth-placed Arsenal are 10 points behind fourth-placed Tottenham in the race to qualify for the Champions League.
The post Arsenal pitch markings painted blue to combat snow appeared first on Vanguard News.