Barcelona said on Sunday that Portuguese defender Nelson Semedo will be out for five weeks with an injury he picked up in Saturday's 6-1 win over Girona.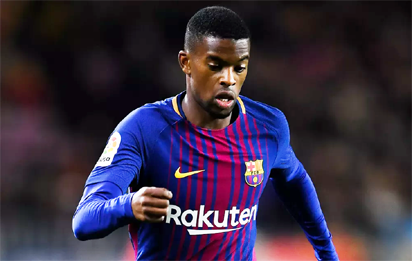 The club said the player had damaged a muscle in his left thigh.
If Semedo is out until the end of March, he will miss at least six matches, including the Spanish league encounter with second-place Atletico Madrid next Saturday and the second leg of the Champions League tie with Chelsea on March 14.
Semedo, a 24-year-old fullback, joined from Benfica for a reported fee of 30 million euros ($37 million) last summer and has appeared in 26 games for Barcelona, starting 20.
The post Barcelona defender Nelson Semedo to miss five weeks appeared first on Vanguard News.