Abuja – Bayelsa state on Friday in Abuja emerged winners of the second edition of the National Para-Swimming Open Championship after winning 27 medals comprising 14 gold, five silver and eight bronze.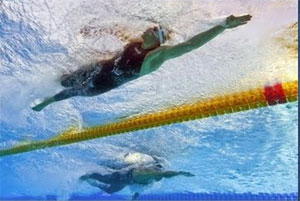 The two-day event was organised by the Nigeria Para-Swimming Federation (NPSF).
Delta came second with five gold, 11 silver and five bronze medals, while Osun were third with nine medals made up of five gold, three silver and one bronze.
Oyo state came fourth with eight medals — two gold and six silver — while Ondo state were fifth with two gold and a bronze.
Imo followed with a silver and three bronze, Ogun had a bronze while FCT finished with no medal.
Presenting the medals, Solomon Dalung, the Minister of Youths and Sports, said the championship was a step in the right direction to reposition the para-swimming sport in the country.
Dalung, represented at the closing ceremony by Ademola Are, Ministry of Youths and Sports' Director of Grassroots Sports Development, said the championship has helped to identify athletes with promising podium performance.
He reaffirmed government's continuous support to the sport, adding that Nigeria has all it takes to be among the big sporting nations and achieve podium success.
The minister said this was evident in the fact that Nigeria's para-swimmers won two bronze medals in their first outing at the last African Games in Congo in 2015.
"From what we have seen today, it shows that some young athletes are gearing up for podium success in the nearest future,'' he added.
Earlier, Habu Gumel, the President of the Nigeria Olympics Committee (NOC), promised to give the NPSF the needed support to ensure they excel at the Paralympic Games.
He said with the support of government and corporate bodies every one of the facilities needed by para-athletes would be provided.
The President of NPSF, Sylvester Ikuejamoye, called on all well-meaning Nigerians to support para-sports.
"If this group of people has decided not to be a burden to the society, and decide rather to use their talent to make a living and contribute to the society, then they are worth supporting,'' he said.
Ikuejamoye said the federation intends to keep together 10 athletes who would emerge from the championship for national, continental and international championships if given adequate support.
Florence Adeyanju, the founder of Nigeria Association of Women in Sports (NAWIS), urged the athletes to continue to put in their best to build a name for themselves and the country.(NAN)
The post Bayelsa wins National Para-Swimming Open Championship appeared first on Vanguard News.