By Ediri Ejoh
Benin Electricity Distribution Plc. (BEDC) has given a fillip to its fight against vandalism of power equipment across it network by partnering with a security agency; Operation Thunderstorm in Benin; a Nigerian army outfit set up in support of civil authorities to maintain law and order in Edo State .
Executive Director, Commercial, Mr. Abu Ejoor said this at the presentation of some tyres to the Edo State Command of the Operation Thunderstorm to support the operation of the squad.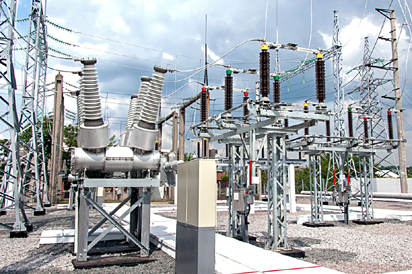 He stated that vandalism of power equipment was a menace that disrupts power supply to the public causing customers unnecessary inconveniences due to prolonged blackout; while also depriving service providers the needed revenue which could be used in network expansion, rather than replacement of vandalized items from these power installations.
The Executive Director according to a statement from BEDC, pointed out that the donation was geared towards strengthening the operation of the squad to enable it fight power equipment vandals as a bold step towards the arrest and persecution of these miscreants.
The Edo state Command of Operation Thunderstorm, commended BEDC for the gesture saying it will enable it to patrol high risk areas where power installations can be exposed to the activities of miscreants who steal cables and other accessories from transformers.
It said that the donation was a way of strengthening the collaboration between BEDC and security agencies across the franchise states with a view to assist in curbing power assets vandalism.
The donation is one of BEDC corporate social responsibility initiatives geared toward tackling the menace of vandalism as it affects quality service delivery.
It is will be recalled that most of the vandals arrested in recent times were made through the effort of vigilant members of the public.
This, itself is a testament to the sustained education and enlightenment of BEDC on the need for strong partnership among stakeholders to stamp out this social menace.
The war against vandalism recorded a major boost recently when one John Joshua (25 years) and Yakubu Irish, also aged 28 years old, were apprehended by community members while vandalizing a transformers at Idahagbon community, off Oko central Road, Benin city, Edo State.
The two vandals caught in the act by members of Idahagbon community in Oko central area of Benin have been sentenced to six months of imprisonment after arraignment on a two count charge of "malicious damage and stealing" at Oredo Magistrate Court before chief Magistrate I.U Iyoha (Mrs.). while  Abdullai Usman, male aged 27 years was caught on the 28th September 2017, at Iguobazuwa trying to cart away vandalized conductor cables from  Iguobazuwa/ Okada 33kv line, an act punishable under the Miscellaneous Offences Act M17 Vol.9 laws of Nigeria bagged 5 years jail term.
The post BEDC partners Operation Thunderstorm to tackle vandalism appeared first on Vanguard News.