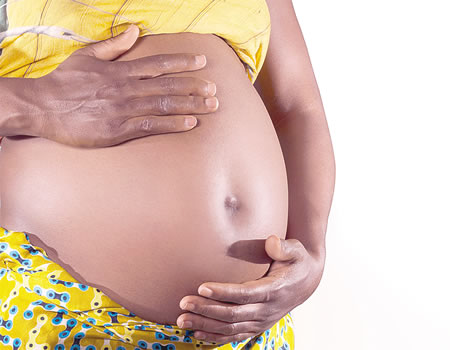 Evidence from maternal and prenatal death surveillance in Ogun State indicates that bleeding and eclampsia account for 43.4 per cent and 36.9% respectively of deaths in pregnancy, a study has said.
In a new study, researchers said the leading contributory factors for these deaths included inadequate human resource for health (21.6 percent), delay in seeking care (11.8 per cent) and delay in referrals services.
In addition, the study indicated that lack of essential equipment, medications or blood; poverty or lack of money as well as lack of awareness of danger signs by care givers accounted for 7.8%, 9.8% and 5.9% of these deaths respectively.
The 2019 study was a retrospective analysis of cases of maternal deaths notified and reviewed in health facilities in Ogun State from 2015 to 2016 using total sampling method.
It was published in the journal, BMC Pregnancy and Childbirth.
These include pattern of notification and review of maternal deaths, socio-demographic characteristics and some reproductive health history of the women who died within the period, including the causes and contributory factors to maternal mortality.
The researchers, who put average age at death in these women at 30.8                years, said 51.1% of the women had antenatal care while a significant proportion of the women were referred from Traditional Births Attendants (TBAs) and mission houses.
However, deaths due to cephalo-pelvic disproportion have declined due to availability of caesarean section services.
FEC okays N1.4b to design DPR head office
They declared that there is overwhelming evidence that most maternal deaths are a fallout of un-booked cases and delay in referral from Primary Health Care centres, mission houses and or traditional birth attendants (TBAs) to secondary health facilities.
While some of the major causes of maternal deaths are amenable to prevention such as hypertension, they said that the solution to these contributory factors lies in appropriate policies, improved budgetary allocation to health care, improved donor support, and capacity building of Health Care Workers (HCWs).
The researchers concluded that the majority of causes and contributory factors to these deaths are preventable through combined safe motherhood strategies of focused antenatal care, prompt referral, active management of labour and care provider after the period after delivery immediate and access to family planning.
Globally, thousands of women die annually from complications during pregnancy and immediately before and after childbirth, with most deaths occurring in developing countries.
The post Bleeding, eclampsia top causes of death in pregnancy in Ogun appeared first on Tribune Online.