Brazilian superstar Neymar will undergo foot surgery on Saturday and recovery will take as long as three months, the national team doctor said Thursday.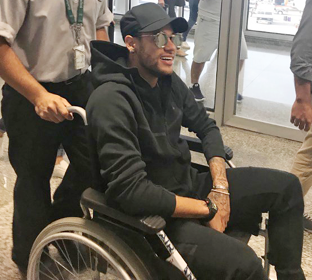 "The (recovery) period will be around two and a half to three months," the doctor, Rodrigo Lasmar, said after arriving with the footballer on a plane from Paris to Rio de Janeiro.
The post Breaking: Neymar surgery recovery to take up to three months: team doctor appeared first on Vanguard News.