Gianluigi Buffon has warned Tottenham that Juventus are confident of upsetting the odds in the Champions League last 16 second leg on Wednesday.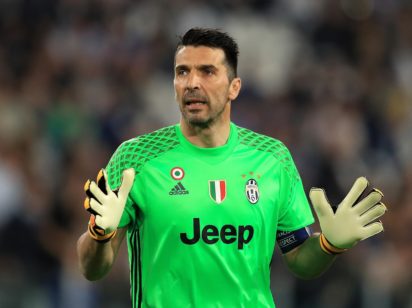 Tottenham are in a good position to reach the Champions League quarter-finals following their dramatic 2-2 draw in the first leg in Italy last month.
Juventus were in control of the tie when Gonzalo Higuain scored twice in the first nine minutes.
But Harry Kane pulled a goal back and Higuain missed a second penalty, before Christian Eriksen's equaliser rocked the Italian champions.
Juventus, who have contested two of the past three Champions League finals, face the prospect being eliminated at Wembley unless they can breach Tottenham's defence.
But Juventus goalkeeper Buffon is confident they will get chances because Mauricio Pochettino's side generally play an attacking style that might leave them exposed at the back.
"It is a fascinating challenge to play at Wembley, a historic football theatre, and also it is a challenge because we have to try to get through following the first leg, and because we are playing a strong team," Buffon said on Tuesday.
"It will be an uphill battle but sometimes you can get caught out going downhill so we are up for the challenge.
"Tottenham quite clearly have a lot of great attributes, they have a tried and trusted style of play.
"They like to attack, they can be physical, they are good technically, but their style allows the opposition a few chances, so I think the fans are in for a treat."
Higuain has been passed fit after missing the last two matches with a ankle problem, but Croatia forward Mario Mandzukic is out with a thigh injury.
"Higuain has trained with the team. It's such a huge game you are going to want to play even if not in tip-top condition," Juventus manager Massimiliano Allegri said.
"We are going to have to be a lot better technically than we were in the first game, especially in the second half.
"For us it is like a final because we know if we don't get a result we will be out."
The post Buffon backs Juventus to stun Spurs appeared first on Vanguard News.