By Ben Efe
Nigerian athletes who were hosted to a dinner by President Muhammadu Buhari on Tuesday night following their exploits at the 2018 Commonwealth Games, are at daggers drawn with Athletics Federation of Nigeria officials after their transportation allowance was cut.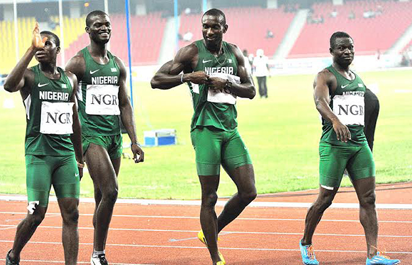 It was gathered that after the dinner every athlete and coach who attended the event was given a N60,000 transportation grant back home even as the President did not make any traditional monetary donation to the athletes who were highly expectant.
However, track and field athletes were paid only N20,000 by the AFN whereas other sports' athltes got N60,000.
"We were expecting the President to make us happy, but he didn't, said one of the athletes. "Just when we were recovering from that shock, we discovered that the N60,000 transportation money given to us have been cut by the AFN. "We were told to present evidence that we took flights to Abuja, before we could be paid the full amount."
The post Buhari handshake: AFN shortchanges athletes appeared first on Vanguard News.