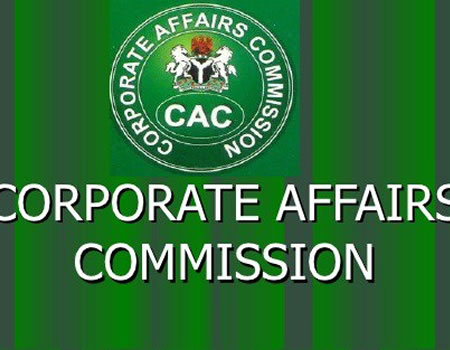 As part of government effort to grow Small and Medium Enterprises ( SMEs ),  the Corporate Affairs Commission ( CAC ) has revealed that it has registered over 3 million names since the inception of Business Incentive Strategy ( BIS ) which commenced in the second quarter of 2018 and will end on the 31st of March 2019.
The BIS initiative of the CAC which was initially a three-month policy that brought down the cost of registration of business names to just N5, 000 was to terminate at the end of December 2018.
While extending the initiative for another three months, the Acting Registrar of CAC, Lady Azinge said the extension had become necessary due to the outcry by companies and Nigerians for the policy to be extended to enable more registration of business names.
At a Forum organized by the Agency to interact with customers in Abuja, Azinge said the Commission had registered 3,098,193 companies and firms from the inception of the policy to March 21st, 2019.
It will be recalled that the commission had earlier said it registered over 73, 000 companies within three months, between October and December 2018. Azinge had disclosed that, " From 1st October to 31st December 2018, we registered 73, 000 companies and if you look at the previous year, about 30, 000 companies were registered in 2017; so you can see the BIS has been successful. ''
ALSO READ: Union tasks FG on new passenger service charge implementation
She explained that based on popular demand the commission had to go back to the Minister of Industry, Trade and Investment for extension of time from January 1 to March 31, 2019.
'' So far, we are exceeding what we did last year. We expect to see a higher number which is what we are seeing already in our record" she stated.
A customer with the Commission, Patrick Lucas Uzum, a Solicitor at Midas Touch told newsmen that the Business Incentive Strategy ( BIS ) has greatly promoted small companies in Nigeria.
He commended CAC for the initiative. however, Uzum asked the Commission to resolve the issues customers are having with its printer which always print white.
The post CAC registers 3 million business names as BIS terminates March 31st appeared first on Tribune Online.