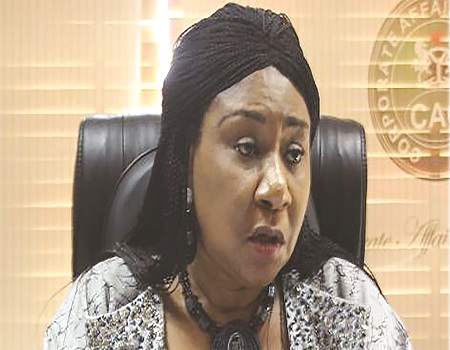 The Corporate Affairs Commission (CAC) has revealed that it has registered over 618, 309 companies between 2016 to 2018.
Speaking at a stakeholders forum organised by the Agency in Abuja on Tuesday to interact with customers and have feedback on the successes of its policies, the Acting Registrar of CAC, Lady Azinge commended the number of registration achieved under the Business Incentive Strategy (BIS) policy.
She said in the last "3 years, the statistics on registration of firms/companies under Parts Limited Liability Company (A), Business Name (B) and Incorporated Trustee (C) has amounted to N618,309."
Aziinge also said over N3,098,193 has been generated from the registration of companies since the inception of the policy in September 2018 to March 21st, 2019.
She acknowledged that from the initial 3 months of the Business Incentive Strategy (BIS) registration, registration of companies has increased tremendously.
The Acting Registrar explained that in 2016, the Commission got the sum of N175,098 from the LLC (A), N193,194 from Business name (B) in 2017 and the Agency got the sum of N252,035 from Incorporated Trustee (C) in 2018.
ALSO READ: JUST IN: CBN slashes monetary policy rate from 14% to 13.5% for first time in 2 years
She said the number of Annual Returns filed under the Parts A, B and C in the last 3 years was N190,078.
According to her, "the major trust in the present administration is to revamp the Nigerian economy through the support of the Micro Small and Medium Enterprises (MSMEs ) whose activities contribute in no small measure to the development."
She said the commission remains resolute in reviewing its processes regularly.
"In that regard, work is at an advanced stage to amend its enabling law, the Companies and Allied Matters Act (CAMA) in collaboration with the National Assembly.
"This seeks to ease starting and growing Businesses in Nigeria, Ensure more appropriate regulation for MSMEs," she noted
Azinge stated that: "Enhance transparency and shareholders engagement align regulate framework with International best practices and make Nigeria an investment destination of choice."
The post CAC registers 618,309 companies in three years appeared first on Tribune Online.