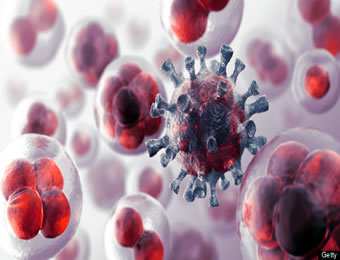 Chief Medical Director, University College Hospital (UCH), Ibadan, Professor Abiodun Otegbayo has said cancer remains one of the top killer diseases in the hospital in the last three years.
Professor Otegbayo made the disclosure at the opening of a four-day workshop with the theme "Pharmaceutical Care in Oncology Practice" organised by the Pharmacy Department of the hospital in collaboration with Centre for Global Health, University of Chicago, USA.
The CMD, who was represented by the Chairman, Medical Advisory Committee, Dr Victor Akinmoladun, said that the other two top causes of death and ill health were infectious diseases and cardiovascular disease, particularly stroke and HIV/AIDS.
Professor Otegbayo, however, stated that the late presentation of patients with cancer to the hospital was contributing to increased deaths from cancer in Nigeria.
Professor Otegbayo, however, declared that the hospital had recently acquired new cancer treatment machines and was planning to buy more for use.
The completion of the hospital's cancer centre, he assured will further ensure that the hospital can provide the best of cancer care, research and training for the betterment of the society.
"The hospital management is in full support of this workshop because we know that it will help us in addressing some of the challenges that our cancer patients face.
"Pharmaceutical oncology is a critical part of cancer care. The Department of Pharmacy has paid a lot of attention to oncology cases and we hope that the department will become the hub and the foremost in pharmaceutical oncology in the country."
ALSO READ: 'No hospital offers comprehensive cancer treatment in Nigeria'
The Vice-Chancellor, Chrisland University, Abeokuta, Professor Chinedum Babalola, in an overview of the global burden of cancer said that cancer has a significant disease burden in low and middle-income countries.
According to her, cancer causes and outcomes are very different between more and less developed countries, suggesting that there would be different cancer prevention and control strategies in directing resources into cancer research.
Babalola, who called for increased funding for cancer research in the country, said that pharmacists play a critical role in increasing successful treatment and survival of cancer patients.
"Oncology pharmacists play a very crucial role in cancer patients' care, diagnosis and therapy. As part of a multidisciplinary team, an oncology pharmacist has major roles in assuring safe and effective drug therapy.
"Cancer drugs are toxic with irreversible reactions, pharmacists are needed in cancer patients' care to maximise benefits and reduce toxicity," she said.
Registrar, Pharmaceutical Council of Nigeria, Mr Elijah Mohammed, speaking through Mrs Emily Olalere commended the hospital for taking a lead in pharmaceutical oncology, an area; he said the involvement of pharmacists was still low.
According to him, pharmaceutical oncology needs to be part of pharmacists' mandatory continuing professional development course to ensure pharmacists are better trained.
The post Cancer, one of top killer diseases in Ibadan in three years ― UCH appeared first on Tribune Online.