By Babajide Komolafe
EFFECTIVE from June this year bank customers will not be able to use Unstructured Supplementary Service Data (USSD) channel to conduct transactions more than N100, 000 per day.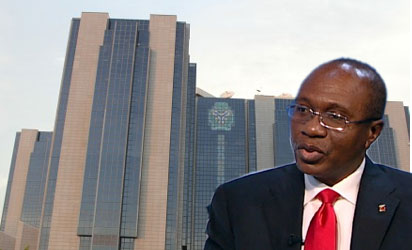 Also they will have to use both their PIN and a soft token to authenticate transactions above N20, 000.
The USSD is a technology platform for online payments.
In addition, banks must allow their customers the option to opt out of USSD channel for financial transactions.
These were highlights of the 'Regulatory Framework for the use of Unstructured Supplementary Service Data (USSD) for Financial Services in Nigeria', issued by the Central Bank of Nigeria, CBN, yesterday.
In a circular announcing the framework, Director, Banking System and Payments Department, CBN, stated: "The vast applications of the USSD technology, in terms of available services have raised the issue of the risks inherent in the channel. In this regard, concerns have been expressed on the likely exposure of CBN approved entities to the possible breaching of the USSD accessed financial services in view of likely vulnerabilities in the technology and the ever growing threats.
''Furthermore, the implementation in Nigeria has created multiple USSD channels to customers, thereby increasing their exposure to risk, without a common standard for all. ''This framework therefore, seeks to establish the rules and risk mitigation considerations when implementing USSD for financial services offering in Nigeria."
Among other things, the framework stated: "USSD based financial transaction requires encryption to protect the integrity of the financial information. To this end, Financial Institutions providing use of the USSD channel shall: Ensure that the customer receives notification on the status of every transaction conducted through the channel; Not use the USSD service to relay details of other electronic banking channels (in case of banks), to their customers, to prevent compromise of other electronic banking channels through the USSD channel;  Avail the customers the option to opt in/out of the USSD channel for financial Transactions.''
The post CBN limits USSD transactions to N100, 000 per day appeared first on Vanguard News.