Stories by Babajide Komolafe
THE Central Bank of Nigeria, CBN, has recommended corporate bond issuance to finance houses (FHs) as a strategy for tackling the challenge of paucity of funds confronting the subsector.
Director, Other Financial Institutions Supervision Department (OFISD), Mrs. Tokunbo Matins, who made this recommendation in Lagos at the stakeholders' luncheon organised by Crownrise Finance Plc, to introduce its N1 billion corporate bond tagged, 'Crownrise Finance Bond', said one of the major policy thrusts of the finance company, FC, subsector is the establishment of finance institutions to operate within the middle-tier of the financial system with a focus on the Small and Medium Enterprises (SMEs) segment.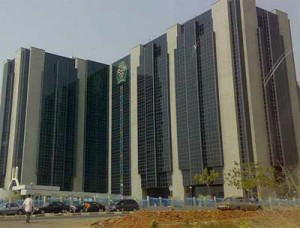 She stated: "The above necessitated the CBN reform programme of the subsector in 2013 with emphasis on building a strong capital base, development of appropriate products and capacity building. Based on the reform, each FC was required to have a minimum capital of NlOO million. Appropriate products that would attract investors to the market were identified and categorized as permissible activities for operators.
"Therefore, that we are all gathered here today, for the purpose of introducing 'One Billion Naira Crownrise Bond' to prospective investors, is considered timely, apt and part of the gains of the reform."
While commending the Crownrise Finance Bond, she urged the management of the company to ensure judicious use of the proceeds.
Speaking on the rationale for the bond, Managing Director/Chief Executive, Crownrise Finance Plc, Mr. Babatunde Rufai-Lariba said: "We see huge opportunities in the Nigerian economy which require the critical services of finance houses for activation and realisation.
"As a firm believer in the mission and importance of the subsector, we have decided to rise to the occasion, by mobilising  the required resources that will enable us support economic players committed to tapping the opportunities in the Nigerian economy for business  growth, employment generation and  prosperity for individuals and families.
"These informed our decision to approach the investment public, particularly you our stakeholders and raise N1 billion through our Bond Offer, which would be floated next month."
The post CBN recommends corporate bonds to finance houses appeared first on Vanguard News.