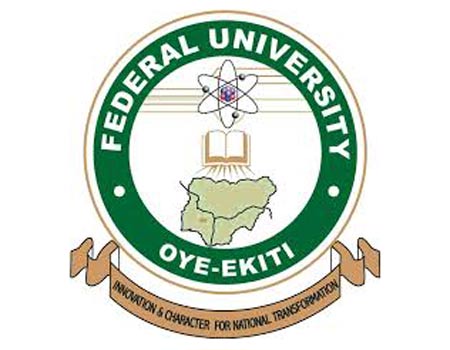 A group, Coalition of Civil Society Groups for Good Governance, has warned the Federal University Oye-Ekiti chapter of the Academic Staff Union of Universities (ASUU) over the impending crisis in the institution.
The president of the coalition, Mr Dominic Ogakwu, told newsmen in Abuja that the group was concerned about the no-love-lost relationship between the ASUU chapter at FUOYE and the vice chancellor, a situation many stakeholders have expressed fears might plunge the university into crisis.
Part of the criticism the FUOYE ASUU, led by Dr Akinyemi Omonijo, made against the vice chancellor was that he appointed a professor without Ph.D to head the Law Department, a claim the CSOs faulted.
Ogakwu regretted that the ASUU chairman's consistent opposition of the university management was not in the interest of the institution, saying this was an attempt to sabotage the efforts of the university management.
He said: "Available records show that the vice-chancellor of FUOYE in consonance with the government's strategy on boosting national productivity embarked on a massive infrastructural and intellectual content expansion.
Osun residents protest against tribunal's judgement sacking Oyetola
"This is evident in the expansion of the university from an existing four faculties to eight presently, with matching infrastructure.
"Other novel projects have been undertaken by the current management which should be a welcome development to anyone who appreciates the dire need for quality and accessible education," he said.
The group further accused Dr. Omonijo of abusing his office and called on the ASUU national body to prevail on its local chapter chairman whose activities it described as a disservice to the academia.
"ASUU as a credible body should know better as this is not a matter to dwell on as there are records of several professors without Ph.D who are excellent in their tour of duty. Until recently, having a Ph.D was never a criterion for being made a professor, and it is crystal clear that the said individual was made professor long before he was engaged by FUOYE.
"The recent rankings of universities by the Nigerian Universities Commission (NUC) indicate that FUOYE is the best ranked among the newly established universities," the group said.
It therefore requested the leadership of ASUU to embark on an assessment of the facilities at FUOYE, insisting that evidences on the ground negate the local chapter's claim.
The post Civil society organisations fault ASUU over crisis at FUOYE appeared first on Tribune Online.