About 225,000 condoms, 17,000 toilet rolls and free ice cream: welcome to the Gold Coast Commonwealth Games village, where athletes and officials will want for little.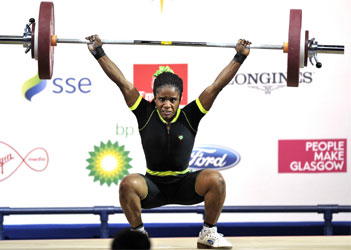 File Photo
Ahead of Wednesday's opening ceremony, thousands of competitors and support staff are pouring in to their temporary home on Australia's eastern coast.
Organisers hope to make the village as comfortable and safe as possible for the 6,600 athletes and team officials — and that includes their sexual health.
The large number of free condoms equates to about 34 per person, a robust average of three a day over the 11 days of competition.
At the recent Pyeongchang Olympics in South Korea, organisers handed out 110,000 free condoms — a Winter Games record — while 450,000 were on offer at the Rio Olympics, where sexually transmissible Zika was a threat.
At the Gold Coast village, competitors can relax with virtual reality computer games, swim, lounge by a man-made waterfall, play the piano or sample the free lollies and ice cream.
About 300 chefs will staff the 24-hour dining room, catering for different needs including vegan, vegetarian, halal, gluten-free or lactose-free.
The 1,250 apartments and townhouses that comprise the athletes' village will be sold off or made available to rent from early 2019.
The redevelopment of the area is the "most significant legacy project of the Games", organisers say.
The post Commonwealth organisers roll out red carpet – and condoms appeared first on Vanguard News.