Portugal's team wore black armbands for Sunday's Confederations Cup match against Mexico in honour of the victims of one of the country's deadliest forest fires.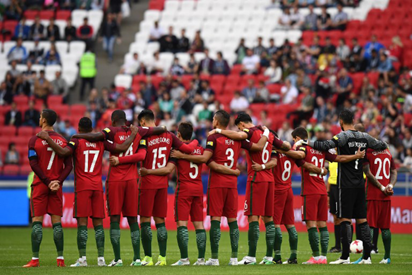 At least 62 people are thought to have died trying to flee the flames which engulfed the central forested region of Pedrogao Grande, officials said Sunday.
The fire broke out on Saturday and spread furiously with many victims having been found in their cars, trying to escape the blaze.
Portugal has declared three days of mourning.
The post Confed Cup 2017: Portugal don black armbands for fire victims appeared first on Vanguard News.