Manchester United goalkeeper David de Gea has given his verdict on the World Cup ball, the adidas Telstar 18, and he believes it is going to be a nightmare for shot-stoppers.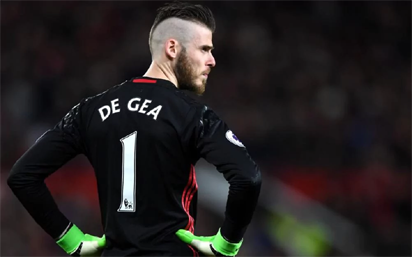 The 27-year-old is widely recognised as one of the foremost players in his position in the world, but gave the thumbs down to the ball following Spain's 1-1 draw with Germany last Friday.
De Gea conceded a thumping shot from Thomas Muller early in the second half and, while he is not crediting the new ball with that, he does believe it behaves in a strange manner.
"It's really strange," he said. "It could have been made a lot better."
Pepe Reina, the Napoli No.1 and understudy to De Gea in the Spain national team, was equally critical.
"I bet you as much as you like that we'll see at least 35 goals from long range in Russia, because it's impossible to work out," he grumbled.
"It's covered in a plastic film that makes it difficult to hold on to. Goalkeepers are going to have a lot of problems with this ball."
The post De Gea labels world cup ball nightmare to goalkeepers appeared first on Vanguard News.