By Boluwaji Obahopo
LOKOJA—GOVERNOR Yahaya Bello of Kogi State has hit back at a Chieftain of Arewa Consultative Forum, ACF, Senator Joseph Waku, over his claims that the Governor had a hand in the alleged assassination attempt on Senator Dino Melaye, saying Waku has not surprised Nigerians who "see him as a clownish alarmist".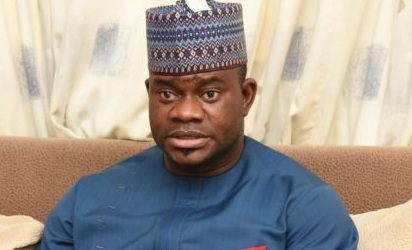 Bello, who spoke through his Director General, Media and Publicity, Kingsley Fanwo, in Lokoja yesterday, said he would not succumb to efforts at distracting his administration from the "noble New Direction Agenda aimed at repositioning the state and recovering it from the ruins of the past".
According to him, "Maku should not see Kogi as his fishing point in his efforts at being heard after decades of obliviousness and irrelevance. He should not misrepresent the highly respected Arewa Consultative Forum, an organization that is committed to the development and unity of the Northern Region of Nigeria. His assertion that the North will hold the Governor responsible if anything happens to Dino is reckless, unsustainable, uncharitable and indefensible. Waku should apologize to the people of Kogi State for his wanton allegations and also to the Arewa Consultative Forum for allowing his uninformed position embarrass the noble organization."
The post DINO MELAYE: Bello slams Waku over comments appeared first on Vanguard News.