Nigeria retained its 47th position in the latest FIFA  world ranking for the month of May.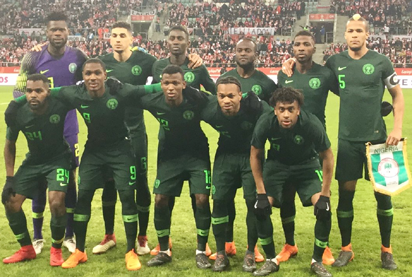 The rankings coming ahead of the world cup also saw the Super Eagles group D opponents, Croatia, Iceland and Argentina remaining rooted in their previous position.
However the Eagles will have the chance to improve on the ratings with matches against Congo DR, England and the Czech Republic in games lines up before the next ranking on June 7.
However, the Eagles remain the sixth best team in Africa with 635 points behind Tunisia, Senegal, Congo DR, Morocco and Egypt.
The Eagles World Cup Group D foes are also better rated – Argentina (5), Croatia (18), Iceland (22).
The post Eagles remain static on world rankings appeared first on Vanguard News.