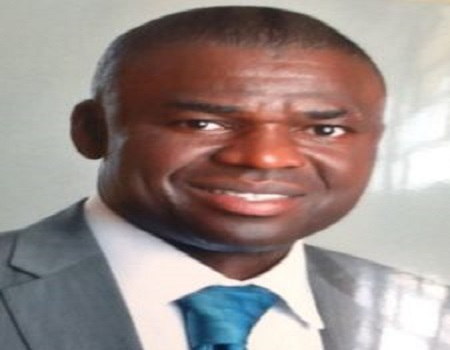 The Edo Government has urged traders in Uwelu Spare Parts Market in Egor Local Government Area of state, to promptly pay their taxes and rates to enable the government to fulfil its electoral promises.
The Acting Governor, Mr Philip Shaibu, on Friday in Benin, gave the charge while addressing members of the market association who were on a courtesy visit to the acting governor.
Shaibu said that if the traders failed to promptly pay taxes and rates, the government would not have enough funds to embark on projects, including constructing roads within the market.
He said, "You know that Gov Godwin Obaseki is a man of his words.
"If we are not going to work on Uwelu road, we won't be working on the Benin Water Storm Project that cuts across Uwelu market.
ALSO READ: Hotel worker arraigned over alleged theft of N400,000 lodging fee
"I want you people to be patient with the government. Obaseki has a huge plan for the entire market.
"You know our standard when it comes to road construction which we as the government cannot go below it.
"So we need you to support and help us and the contractor in charge of the water storm project by dumping your waste appropriately."
The acting governor urged the Local Government Chairman, Mrs Egeh Ogbemudia, not to overtax the people but said that the traders should, however, expect little increase on what they use to pay before now.
He said that taxes were very critical to the government and the state government would not want to depend solely on funds from the Federation Account to pay its works and execute projects.
Earlier, Mrs Ogbemudia complained that the traders had refused to pay their 2018 taxes and rates to the local government.
She said that a meeting has been scheduled with the traders to discuss how last year tax/rate arrears would be paid, reminding them that without taxes the government would not have funds to work.
In his remarks, the Uwelu Motor Spare Parts Market Chairman, Mr Augustine Ibie, commended the acting governor for welcoming them to the Government House.
Ibie said that the issues discussed during the visit would help to resolve the misunderstanding between its officials and the local government.
The post Edo govt tasks traders on prompt payment of taxes appeared first on Tribune Online.