By Nkiruka Nnorom
THE four day rally that saw investors in the Nigerian Stock Exchange, NSE, garner N234 billion last week will continue this week as investors continue to take position ahead of the release of full year 2017 financials by the quoted companies.
"With market breath remaining markedly positive and as investors scramble to take position before the release of full year 2017 earnings, we foresee another positive session on Monday," said analysts at Vetiva Capital Limited.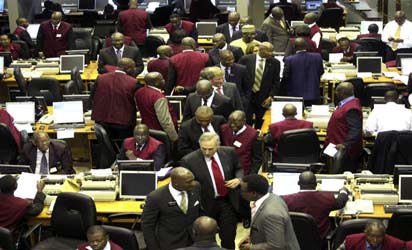 In their view, analysts at Cowry Asset Management Limited, said: "This week, we opine that the direction of the market will largely be determined by the corporate results"
However, Mr Dolapo Ashiru, Managing Director/CEO, Mega Capital Financial Services Limited, who also opined that the results will determine the outlook for the market next month, said that the results, which expectedly, would start trickling in this week would engender volatility in the market.
According to him, "once the results start coming, we will start seeing volatility, especially in the banking and consumer goods stocks". He explained that investors sentiment to each stock, however, would largely be determined by the result of individual companies, "The ones with good results will move up, while the ones with bad results will move down," he said.
For the banking sector, Ashiru said that the tier-1 banks would outperform the tier-2 banks.
Meanwhile, analysis of activities in the market last week showed that the equities market closed higher for four consecutive sessions, rising by 1.5 percent. Notwithstanding, the market closed in the negative territory as the gains recorded within the four days could not make up for the heavy losses recorded on Monday.
Consequently, the All-Share Index, ASI, went down by 0.16 percent to settle at 42,570.89 points from 42,638.83 points.
Similarly, the market capitalisation of all listed equities fell by N25 billion or 0.16 percent to close at N15.277 trillion from N15.302 trillion.
Also, three of the five sectorial indices closed lower with the oil and gas sector declining the most at 1.881 percent impacted by Conoil Plc, which fell by 18.32 percent during the week. The consumer goods sector followed, declining by 1.06 percent, while the industrial goods sector depreciated by 0.49 percent.
The banking and insurance sectors, on the other hand, rose by 1.52 percent and 1.24 percent respectively.
The post Equities rally to continue on expectation of FY'17 earnings appeared first on Vanguard News.