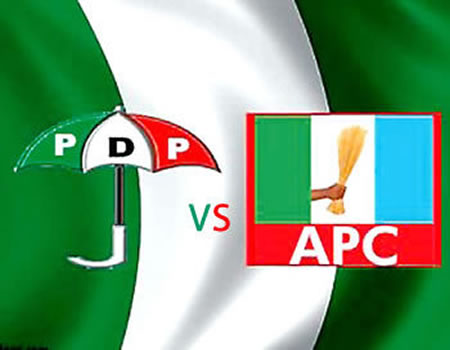 THE Independent National Electoral Commission (INEC), on Sunday, declared two candidates of the Peoples Democratic Party (PDP) winners of the rerun elections at Bwari and Kuje Area Councils held, on Saturday.
Returning/Collation Officer for Bwari Area Council, Professor Mohammed Umaru declared Mr Shekwogaza Gabaya of the PDP winner of Area Council Chairmanship Election.
He announced that Mr Gabaya of PDP polled a total of 31,114 votes, while his major challenger, Mr Musa Dikko of the All Progressives Congress (APC) scored a total of 24,137.
According to him: "Shekwogaza Gabaya of PDP, having certified the requirements of the law scored the highest number of votes, is hereby declared the winner and is returned elected."
The supplementary elections were conducted in four wards of the council, namely Igu, Kubwa, as well as Dutse and Kawu.
Also, the commission had declared the Chairmanship candidate of the PDP, Abdulahi Sabo, winner of the supplementary poll for Kuje Area Council.
ALSO READ: Governor Tambuwal thanks Sokoto people, as residents celebrate his victory
It will be recalled that INEC had on March 9 declared the chairmanship election in the area inconclusive due to electoral violence at some polling units in Rubochi and Kwaku respectively.
Titus Ibekwe, the INEC Returning Officer, who announced the result, said Mr Sabo scored the highest votes of 19,090 to defeat the incumbent Chairman, Abdulahi Galadima of the APC, who polled 15,187 votes.
He said, "Abdulahi Sabo of the PDP, having satisfied the requirements of the law and having the highest number of votes, is hereby declared the winner and is returned elected."
At Kwali Area Council, the Returning Officer, Professor Simon Malang declared the candidate of APC, Danladi Chiya as the winner. He scored 14,245 votes to defeat the candidate of PDP, Daniel Ibrahim who scored 14,189 votes.
The post FCT rerun: PDP wins 2 area councils as APC retains Kwali appeared first on Tribune Online.