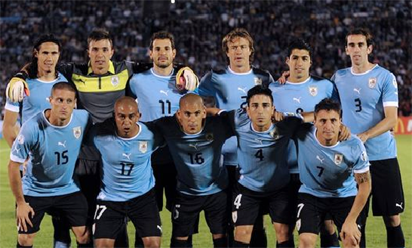 Uruguay finished second in the CONMEBOL standings for Russia 2018 qualifying after reaching the finals on the final matchday with a 4-2 win over Bolivia.
FIFA Ranking: 21
Continent: South America
Nickname(s): La Celeste (The Sky Blue); Los Charrúas (The Charrúa); La Garra Charrúa (The Charrúa Claw)
World Cup History:
Qualifying Campaigs: 16
First stage appearances: 12
Semi final appearances: 5
Finals: 2
Titles: 2
First World Cup: 1930
Last World Cup: 2014
Best outing: Champion (1930, 1950)
Key Player: LUIZ SUAREZ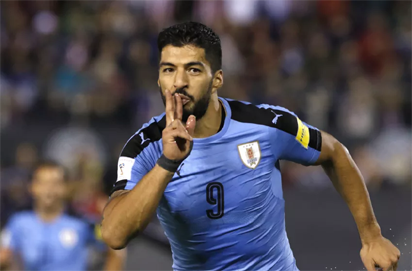 A prolific striker for club and country, Suarez is Uruguay's all-time leading goalscorer. A European and world champion with Barcelona, the forward has scored five times at the FIFA World Cup, having starred at South Africa 2010 and Brazil 2014.
MATCHES
June 15: EGYPT vs URUGUAY
June 20: URUGUAY vs SAUDI ARABIA
June 25: URUGUAY vs RUSSIA
NEXT PROFILE (Tomorrow): PORTUGAL
The post FIFA World Cup (29 Days to go) : Team Profile – URUGUAY appeared first on Vanguard News.