THE Central Bank of Nigeria, CBN, has granted an approval-in-principle, AIP, to 3Line Card Limited to operate as a super-agent in the nation's financial services system in order to boost financial inclusion in Nigeria.
To realize the objective of financial inclusion, 3Line will work closely with the CBN, commercial banks, microfinance banks, other financial institutions (OFIs), government, as well as ministries, departments, and agencies (MDAs) and other stakeholders to provide financial services to the underserved and unbanked population.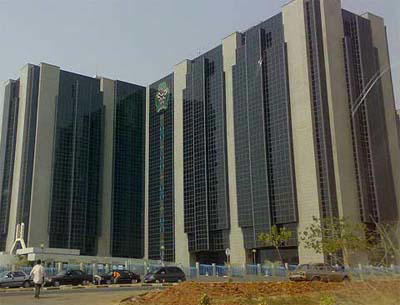 The network aims to ensure access to affordable financial services through its agent network, Freedom Network. The platform would recruit 200,000 agents in five years, to address social challenges in key areas such as savings, credit accessibility, insurance, government social intervention disbursement etc.
Managing Director/Chief Executive Officer  of the company, Mr. Femi Omogbenigun in a statement, commended the CBN for the super-agent licence and added that the licence would assist the company to deliver numerous gains to the Nigerian economy including enhancing financial access, financial inclusion, sustainability and growth of the small and medium (SMEs) enterprises.
He explained that the company would redefine the concept of agent banking through the Freedom Network, and would assist in the provision of financial services to the unbanked Nigerians as well as deepen the idea of a cashless society.
According to him, the Freedom Network is a multi-channel agent banking network that allows the agent to choose their preferred mode of operation including the point of sale [PoS], mobile phone, mobile point of sale or a Web interface to perform transactions. These services run on a single robust electronic payment processing infrastructure.
"We will provide financial inclusion to the under-banked and unbanked, bridge the gap between citizens  and providers of financial and non-financial services in Nigeria and use cost-effective technology to provide Nigerians affordable financial services within communities", he said.
The post Financial Inclusion: CBN grants Freedom Network super-agent licence appeared first on Vanguard News.