Abuja – The Central Bank of Nigeria (CBN), on Tuesday intervened in the inter-bank sector of the Foreign Exchange market to the tune of 210 million dollars.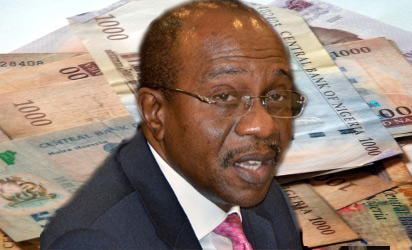 The Acting Director, Corporate Communications Department of CBN, Mr Isaac Okoroafor, said the intervention was in continuation of the bank's commitment to maintain stability in the market and enhance production and trade.
Okoroafor said that the Wholesale sector of the market got a boost of 100 million dollars, while the Small and Medium Enterprises (SMEs) and invisibles sectors were each offered 55 million dollars.
Okoroafor said the monetary regulator was pleased with the cooperation by players in the inter-bank market, which he noted had enjoyed a great deal of stability following regular interventions by the CBN.
He further expressed optimism that the first Monetary Policy meeting (MPC) of the CBN slated for early next month would add positively to the monetary policy activities of the bank.
He, therefore, urged Nigerians to remain optimistic about the economic outlook for 2018, stressing that the CBN remain people-centred.
The New Agency of Nigeria (NAN) recalls that the CBN had on March 23, sustained its intervention in the foreign exchange market by injecting 339.89 million dollars in the Retail Secondary Market Intervention Sales (SMIS) segment.
Meanwhile, the Naira exchanged at N360 to a dollar in the Bureau De Change (BDC) segment of the market. (NAN)
The post Foreign exchange market: CBN intervenes with $210m appeared first on Vanguard News.