Last month we discussed two short-term loan offers available at Skye Bank. We had also discussed the bank's SME Asset Finance facility which has relatively longer tenor with wider variety of usages.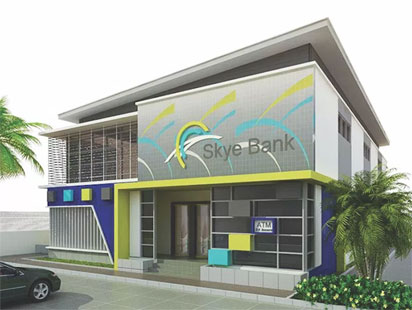 We shall begin to round up discussions on Skye Bank's SME loans with these other offers, namely; The Auto loan for business owners, short term working capital facility and LPO Financing Facility.
The Auto loan is for business vehicles and the m aximum loan amount is N10 million.
The tenor is relatively long at maximum of 36 months during which the vehicle would have been fully depreciated and the loan repaid, all things being equal.
The bank requires that the loan beneficiary contribute 30% of the value of the vehicle to the deal. Repayments are on equal and consecutive monthly instalments, and the business account of the borrower company must be domiciled with the Bank.
Shorter tenor
Skye Bank also offers Short Term Working Capital loan. The loan is for a maximum of N15 million with a relatively shorter tenor of six months. In addition to the interest rate the bank charges a management fee for this loan at 1% flat and another 1% as commitment fee.
Another aspect of Skye Bank loan to small businesses is in its LPO Financing Facility. The loan amount is maximum of N20 million with maximum 180 days tenor.
It is for businesses involved in executing supply contracts as well as provision of services especially to premium organizations.
The post Getting business loans from banks Skye Bank (3) appeared first on Vanguard News.