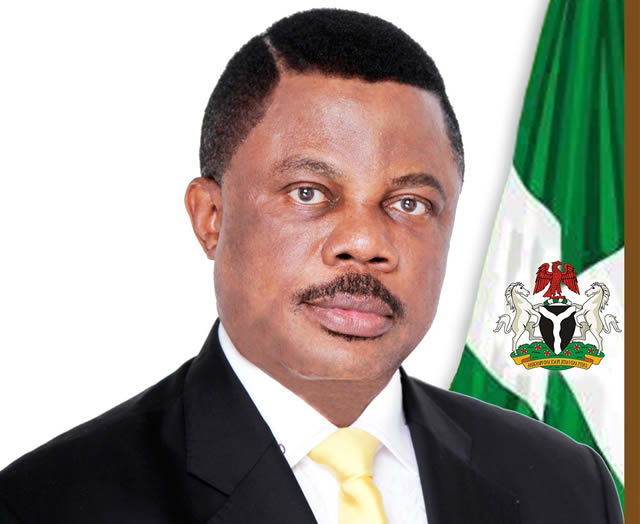 Gov  Willie Obiano of Anambra will inaugurate a multi-million naira fish feed production plant in the commercial city of Onitsha, on March 30, to boost fish business in the state.
The Managing Director of the Anambra Fisheries and Aquaculture Business Development Agency (FABDA), Mr Emeka Iloghalu, made the disclosure at a news conference in Onitsha on Tuesday.
The News Agency of Nigeria (NAN) reports that the private plant is owned by Grand Cereals, a Nigerian integrated foods company that produces and markets consumer food products.
Iloghalu said that when inaugurated, the plant would commence production of 2,500 metric tonnes of fish feeds monthly.
ALSO READ: Kaduna records 4,023 new tuberculosis cases
He said the plant was an investment attracted by the Gov. Willie Obiano's administration to ensure a steady supply of fish feeds and strengthen the state's fisheries and aquaculture sector.
According to him, it will assist the government to achieve its aims in fish production.
Iloghalu said the state government signed the contract with Grand Cereals in April 2016 for a steady supply of fish feeds for the state's value chain fish feed production programme.
He said Obiano's vision was to see Anambra become the most visible state with viable aquaculture in West Africa with an effective, efficient and high growing fisheries value chain.
According to him, it is part of efforts by Obiano's administration to establish fish companies across the 21 Local Government Areas of the state.
He said the fish production plant would reduce logistics and cost of feeds for farmers in the state.
Iloghalu further disclosed that the state government was partnering with the firm to establish fish farm model demonstration centres in the three senatorial zones of the state.
"It is hoped that this will lead to the adoption and duplication of the fish centres in the remaining 18 local government areas of the state by private investors," he said.
The post Gov Obiano to inaugurate fish feed production plant in Onitsha appeared first on Tribune Online.