GUARANTY Trust Bank, GTBANK Plc has grown its balance sheet size by 3.9 percent in the financial year ended December 31, 2017.
Group Managing Director/CEO, Mr. Segun Agbaje, disclosed this to stakeholders after the just concluded Annual General Meeting, AGM, in Lagos, stating: "The bank's balance sheet remained strong with a 3.9 percent growth in total assets and contingents as the bank closed the year ended December 2017 with total assets and contingents of N3.845 trillion and shareholders' funds of N625.2 billion.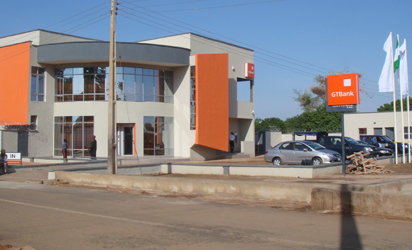 In terms of assets quality, Non-Performing Loan, NPL ratio increased to 7.7 percent in December 2017 from 3.7 percent in December 2016 largely as a result of classification of a single exposure within the Nigerian telecommunications industry. However, non-performing loans would moderate to 4.6 percent, which is below regulatory threshold, if we exclude this name from NPL ratio computation. Overall, asset quality remains stable with adequate coverage of 119.6 percent, while capital remains strong with Capital Adequacy Ratio, CAR of 25.7 percent."
On the backdrop of this result, he stated that Return on Equity (ROAE) and Return on Assets (ROAA) closed at 35.4 percent and 6.2 percent respectively.
Commenting further on the financial results,Agbaje, said; "2017 was a pivotal year for the bank. We delivered a strong result in a challenging environment; achieving record growth in earnings, carefully managing cost margins and leveraging our digital-first customer-centric strategy to deliver world-class services that are simple, cheap and easily accessible."
"The result demonstrates the fundamental strength of our franchise as well as the progress we are making in transforming our organization into a platform in which our customers could build their businesses, connect with their consumers and access all the resources that they need to."
The post GTBank grows balance sheet by 3.9% — Agbaje appeared first on Vanguard News.