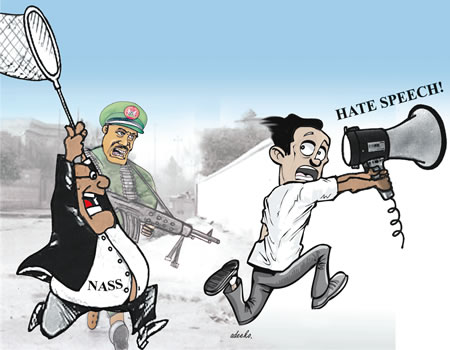 The world recently had to grapple with one of the deadliest of forms of human hate to human; it was caught off guard and every lover of peaceful coexistence, empathy and piety didn't hesitate to strongly and unequivocally condemn the attack in New Zealand, a country known for its positive attitudes towards immigrants.
That would not be the first of its type. Yet it further shows the unreasonable hate and senseless aggression to one another on the ground that a race or religion is superior to others. That itself, a mere belief though, is hate. Immigrants are considered a threat even among people of relatively the same race or continent. This is evident in the series of xenophobic attacks in South Africa on Nigerians.
This universal problem was renewed when a lone shooter went on a rampage to kill fifty Muslims and injure many more worshipping at two different mosques in New Zealand.
Terrorism likewise is the modern warfare that has claimed many lives, destroyed many properties and displaced people from their communities. People are suspicious of one another: no basic trust among the various races living together.
The world leaders contribute immensely to the two related crises engulfing the world. They fuel the ember of hate and terrorism, and they seem to derive satisfaction, perhaps, in the bloodletting.
The media, both printing and electronic, have done little to put out the fire and flame of hate and terrorism. Their bias in their reportage could have been hidden.
Here in Nigeria, the media is yet to rise to the occasion to douse tensions most especially in the northern part; daily, there are attacks bordering on hate and terrorism, people are being ruthlessly killed, their villages ransacked and set ablaze. The media, leaders have not done their part of preaching peace and enlightening the populace on the essence of tolerance of one another. Should things continue like this? We won't know the next victim of hate and terrorism.
Timothy Faboade,
Ibadan.
The post Hate and terrorism appeared first on Tribune Online.