Ediri Ejoh
THE Ibadan Electricity Distribution Company, IBEDC, has attributed the power outage witnessed by communities from Lalupon to challenges from the 201.3 kilometers feeder which covers 13 megawatts of power supply.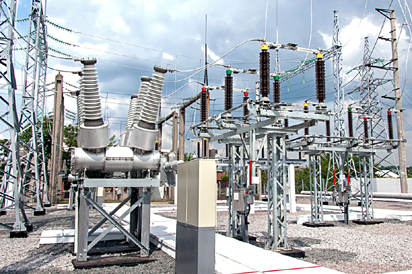 The repairs, according to the company, were divided into phases.
It could be recalled that residents of Lalupon community in Lagelu Local Government Area of Oyo State, had couple of days ago protested against over eight years of power outage in their area.
Reacting to their claim, IBEDC in a statement obtained by Vanguard, stated that "the entire Lalupon feeder has never been on total outage since 2014. Rather, the power supply challenge is from Adeleye area to the tail end of the 33KV feeder due to the lengthy nature of the 201.3 kilometers feeder which covers 13 megawatts of power supply.
"We have divided the rehabilitation project into two phases; the long-term plan which is the construction of a new 33KV feeder from the 33MVA station at Iwo to link up with the existing 33KVA feeder at Lalupon. The short -term plan entails repairing the faulty aspects like providing concrete poles, new aluminum conductors, silicon type insulators and other materials to ensure that majority of our customers start to enjoy the immediate available power supply."
According to the Managing Director, IBEDC, Mr. John Donnachie, the company has commenced the short-term arrangement by giving an average of five hours daily power supply to Lalupon except when major faults occur from the TCN end. The immediate past problem experienced was because a CT, current transformer, developed fault which caused us to replace the item on emergency.
"On Thursday, 15th March 2108, while we were trying to restore power supply to Lalupon town and its environs, we discovered a cable fault at our Adogba control room, thus, causing another power outage on the 33KV line."
On Sunday, 18th March 2018,after clearing the fault, we restored power to Oki end because the heavy rainfall frustrated our efforts in restoring power to the tail end of the feeder.
"Now, the 33KV lines to Lalupon town and its environs are under rehabilitation, contractors are working assiduously to ensure that by the end of March 2018, power supply will improve up to the tail end of Lalupon feeder
He further noted that, "metering our non-metered customers is in our business plan, Lalupon inclusive. We are presently taking care of the backlogs of meters from customers who have paid and are yet to get metered. Once, this is over, the next metering scheme will commence."
On billing, he said, "we always invite the communities' leaders to our billing conference. Despite the agreed payment details, the response to bill payment has been very discouraging. We hereby confirm that no bill has been distributed to the areas affected by the power outage."
The post IBEDC links Lalupon communities' power crisis to 201.3 kilometers feeder appeared first on Vanguard News.