Former Manchester United manager Tommy Docherty has poked fun at Jose Mourinho's ego by claiming the Old Trafford boss would eat himself if he was made of chocolate.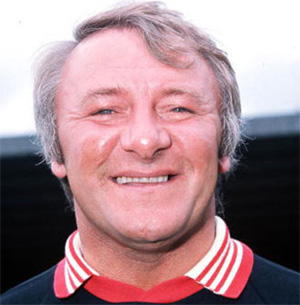 Docherty knows what it takes to succeed at United after spending five years in charge in the 1970s and he doesn't believe Mourinho has the right stuff to thrive in Manchester.
Mourinho won the League Cup and Europa League with United last season and his side are currently second in the Premier League and in the FA Cup semi-finals.
But the former Chelsea and Real Madrid boss has been criticised for his side's style of play and for his treatment of certain players.
Docherty is convinced Mourinho doesn't help himself with an arrogant attitude, telling BBC Radio 5 Live's Sportsweek programme: "If he was made of chocolate he would eat himself.
"You can't argue with his record but I think he goes over the score with his criticism of players.
"He has bought those players and then he is criticising them afterwards.
"I would be amazed if he lasts any length of time at Manchester United. I don't think the board will put up with his antics."
Docherty, who was speaking in an interview to mark his 90th birthday later this month, led United to promotion from the second tier in 1975 and won the FA Cup in 1977.
In another dig at Mourinho, he said he prefers to watch Manchester City, who can secure the Premier League title with victory over United in next weekend's derby.
"I don't watch them a lot because I watch Manchester City a lot – because they are great to watch. They play football the way I like to play it," he said.
The post 'If Mourinho was made of chocolate he'd eat himself' – Docherty appeared first on Vanguard News.