Jurgen Klopp claims Liverpool are more unpredictable since Philippe Coutinho's move to Barcelona because his players have had to get creative to fill the gap left by the Brazil star.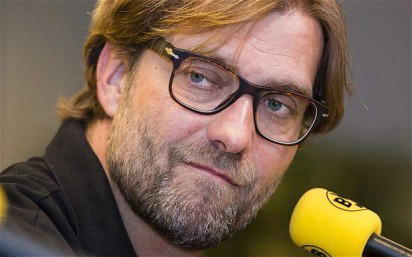 When Coutinho was sold in January, some pundits suggested Klopp's side would struggle without the influential forward.
But since then Liverpool have scored 22 goals in eight matches, beating runaway Premier League leaders Manchester City and thrashing Porto 5-0 in the Champions League last 16 first leg.
With Newcastle visiting Anfield on Saturday, Reds boss Klopp is relishing the way Roberto Firmino, Sadio Mane and Mohamed Salah have shone in Coutinho's absence.
"Phil Coutinho was a very dominant player in our game and when we were not at our best it was always a good idea to give him the ball, maybe he has an idea," Klopp said on Friday.
"If you see Barcelona playing in a specific moment they give the ball to (Lionel) Messi – that is a good idea and I would do the same.
"That is what we did to Phil. There was one example of a bad game from us when we gave all the responsibility to Phil and it was Tottenham away (a 4-1 defeat). We cannot do that any more.
"But it was always clear when Phil didn't play we had to do the job differently, to put responsibility on different shoulders and spread it between the players.
"On a good day it makes you more unpredictable if you don't have this dominant player but on another day you miss a player like that."
Since that defeat to Tottenham in October, Liverpool have lost just once in 19 Premier League matches, allowing them to close within two points of second placed Manchester United.
The post If you see Barcelona playing in a specific moment they give the ball to Messi – Klopp appeared first on Vanguard News.