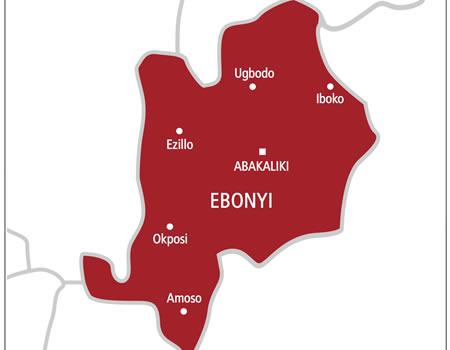 The Independent National Electoral commission (INEC) has issued Certificates of Return to the  newly 24 elected members  of Ebonyi State House of Assembly out of  which nine are new members.
Presenting the documents to the lawmakers-elect, the INEC Resident Electoral Commissioner (REC), Professor Godswill Obioma, noted the certificates were the only thing to prove their status as elected Assembly members.
He, however, boosted that March 9, 2019, elections in Ebonyi State were the most peaceful elections conducted in the country.
He said: "On March 9, 2019, history was made in Ebonyi State, we were adjudged to have conducted the best election in Ebonyi State, it was peaceful to compare with the presidential and other elections in the state. No life was lost.
"What we have come here to do is to witness one of the electoral processes called democracy, if you don't receive your certificate of return you wouldn't be recognised that you are elected.
Mr Obioma also encouraged the Assembly members-elect to effect proper legislative processes in the state.
"Today we are looking at the legislature, one of the arms of the government who make laws, we believe that with  Ebonyi State, they will now elevate the state to a better level.
In his response, the speaker of Ebonyi State House of Assembly and member-elect to represent Izzi West constituency, Hon Francis Nwifuru, commended INEC for organising free and fair elections in Ebonyi State and promised effective legislative processes by the members.
"I want to thank INEC for conducting the most credible and most free and fair elections in Ebonyi State.
"We want to assure you that we are going to work together with  candidates of other political parties that contested with us to the extent that 95 per cent of  them will not take us to court. But our interest is to represent our constituency's in the legislative arm of the government" he said.
One of the fresh elected members and a former coordinator of Ezeukwa Development Centre, Mr Chukwuma Odii, also commended INEC and people of his constituency for the peaceful elections and promised quality representative for his people.
The post INEC issues Certificate of Return to Ebonyi State Assembly members appeared first on Tribune Online.