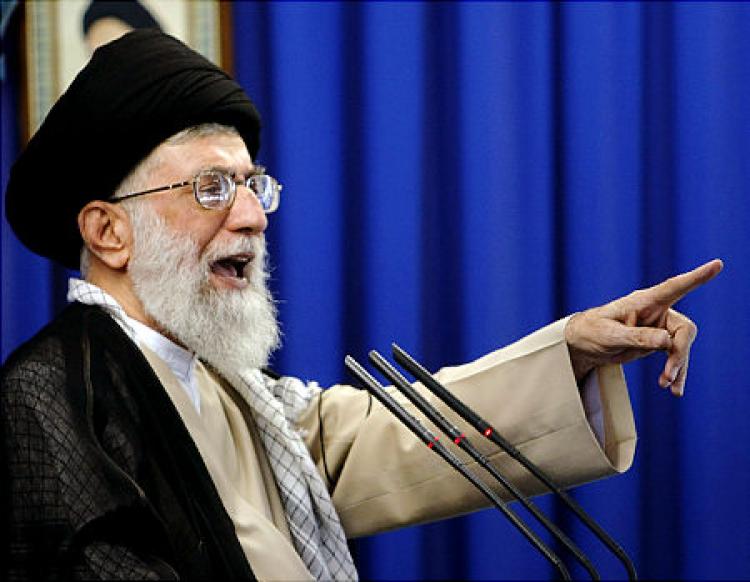 Advertisement
Iran has backed up its provocative military drills with threats to destroy the US 5th fleet based in Bahrain.
The Middle East country has said its "roaring missiles" will raze the fleet to the ground "if the enemy makes a mistake." Of late, Iran has conducted military exercises and rolled out new weapons that its leaders said would help strengthen national defence. Hossein Dehqan, Iran's defence minister, displayed the country's newest weapons, including a guided missile, a grenade launcher, a rifle and a pistol. According to the Tasnim News Agency, Hossein said the arms would boost the military's capabilities in individual combat and in air defence. Iran had on Saturday warned Washington against any hostile actions following the Twitter threats of US President, Donald Trump. "If the enemy makes a mistake our roaring missiles will hit their targets," said Amir Ali Hajizadeh, commander of Iran's Islamic Revolutionary Guard Corps' Aerospace Force, during massive air defence drills, the state-owned Fars News Agency reports. Iran also warned that if attacked, its missiles would target American installations in the Indian ocean and the Israeli city of Tel Aviv. "These points are all within the range of Iran's missile systems, and they will be razed to the ground if the enemy makes a mistake," Mojtaba Zonour, a member of the Iranian parliament's national security and foreign policy commission. "And only seven minutes is needed for the Iranian missile to hit Tel Aviv." The threats came after the Trump administration imposed sanctions on 25 Iranian individuals and entities supporting the Revolutionary Guards' ballistic missile program. The sanctions were triggered by an Iranian ballistic missile test on January 29 that the United States said violated a United Nations security council resolution that prohibits launching missiles capable of carrying a nuclear weapon. Iran said the missile was not capable of carrying a nuclear weapon and that testing defensive weapons is its right.
Follow us on twitter @thecableng
Copyright 2017 TheCable. Permission to use quotations from this article is granted subject to appropriate credit being given to
www.thecable.ng
as the source.
Source: The Cable
Related articles