By Jimoh Babatunde
The Managing Director of Julius Berger Plc, Wolfgang Goetsch, said with the national Economic Recovery and Growth Plan, EGRP, the construction sector is expected to enjoy a sustainable growth and tangible positive outcomes this year.
He, however, said that the sector still faces substantial challenges.
He stated: "GDP is on the rise, inflation is lower, the price per barrel of crude oil is above the 45 dollar budgetary benchmark and the Central Bank of Nigeria, CBN's external reserves are recovering.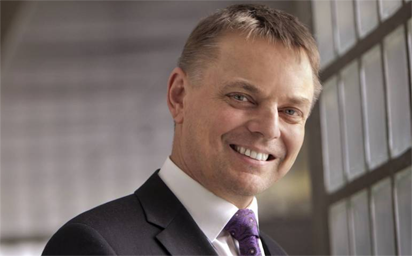 "These factors amongst others have led the International Monetary Fund, IMF, to elevate its 2018 Nigeria growth forecast to 2.1 percent in line with the World Bank's projection of 2.5 percent."
Speaking during the company's Investor Relations forum in Lagos earlier this week, Goetsch said although the currency market, which was the primary driver of volatility in the recent past, has stabilized, "a desire by clients to more intently shift risk has led to more time-intense and intricate contract negotiations requiring more rigorous evaluation.
"As the Economic Recovery and Growth Plan has now been in place, we continue to eagerly anticipate sustainable growth, and we look forward to the tangible positive outcomes for the construction industry, and therefore for our company."
The MD stated that Julius Berger had introduced a proactive Change Agenda, which result has been a progressive transformation of the company into a leaner, more flexible, more competitive and profitable corporation.
According to Goetsch, as was the strategic intent, Julius Berger remains the leading brand in engineering construction in Nigeria, a pioneer of innovative construction technologies, distinguished as a provider of integrated, innovative and holistic solutions, at an unmatched high-level quality to clients. He said the company was able to complete most its projects on schedule during the year, listing some of them to include the rehabilitation of the runway and main taxiways at the Nnamdi Azikiwe International Airport which was accomplished against all odds in only six weeks among others.
The post Julius Berger CEO predicts positive outlook for construction sector appeared first on Vanguard News.