Juventus's progress in the Champions League will be vital for the Italian champions' coffers after a 40 percent drop in profits for the first half of the season was announced on Wednesday.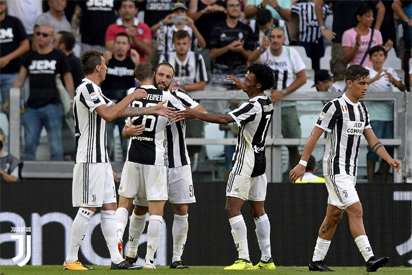 The six-time successive Serie A winners recorded a profit of 43.3 million euros ($52.8m) for the first half of the season to December 31, 2017, compared to 72 million euros for the same period in 2016 — a drop of 28.7 million euros.
Club president Andrea Agnelli on Wednesday approved the figures with overall revenue dropping 7.8 percent to 290.6 million euros ($354.7m).
The board of directors noted that the 2017/2018 financial year, which is currently expected to yield a loss, will be strongly influenced by results, in particular the club's progress in the Champions League.
Juventus — runners up in the elite European competition twice in the past three seasons — play English side Tottenham in the last-16 return leg at Wembley Stadium on March 7, having drawn the first leg at home 2-2.
Juventus say the drop in profits is explained by "lower revenues from players' registration rights totalling 45 million euros, higher costs for external services and other expenses for 12.4 million euros and for players' wages and technical staff costs for 7.7 million euros, as well as amortisation on players' registration rights for 13.5 million euros."
The total debt increased 72.1 percent to 279.7 million euros, with 81.6 million of that coming from transfer spending.
The post Juventus sweat on Champions League survival as profits fall appeared first on Vanguard News.