By Gabriel Ewepu
THE Miners Association of Nigeria, MAN, has attributed lack of adequate investment in the mining sector to unavailability of data, equipment, technology and alleged poor attitude of some state governors in Nigeria.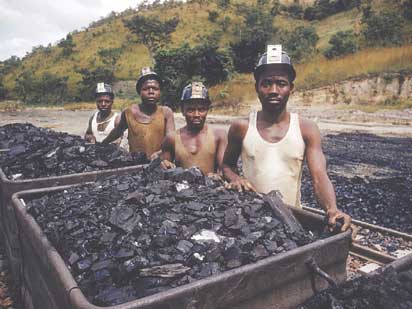 The National President, MAN, Sani Shehu, who stated this while speaking on some factors affecting investment in the sector, stressed that these would impact negatively on diversification of the nation's economy as well as employment and revenue generation.
He said: "The challenges investors face in the sector is data generation and poor attitude of some state governors. If you remember about a month ago, we expressed our displeasure over some governors.
"Their attitudes actually discourage investment because after you have invested what is expected, all levels of government should cooperate and make it easy for investors to start operations. But it is discouraging when they call it illegal mining.
"The third challenge is the poor infrastructure across the mining sites in the country. The other challenge is access to latest mining equipment and technology. Indigenous operators find it difficult to acquire equipment and technology."
He added, ''I think there was understanding between the Ministry and Nigerian Security and Civil Defence Corps, NSCDC, to secure mining fields. Recently, mining surveillance team was inaugurated by the Minister.''
The post Lack of data, equipment, technology, others affect investment in mining— MAN appeared first on Vanguard News.