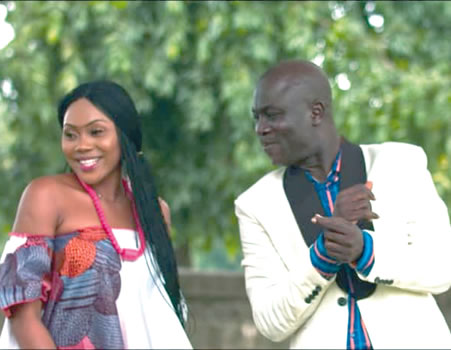 RENOWNED performance poet, Akeem Lasisi, has released a new poetry video entitled 'Mo n Bo' to mark the 2019 World Poetry Day.
UNESCO declared the World Poetry Day in 1999 in recognition of "the unique ability of poetry to capture the creative spirit of the human mind" and is celebrated every March 21. It was marked across the country on Thursday with activities by various writers' groups and corporate organisations.
Announcing the release of the video sub-titled 'Give me an Ample Stage' in a statement, the poet said it was to introduce something light and inspiring amid the tragic occurrences that Nigeria has been witnessing in recent times.
He said, "I feel that, as I usually try to do, I should bring something with a full complement of music, dance, drama and all to the arena.  I always want people to enjoy poetry – as much as they do films, music and theatre. The same spirit is behind 'Mo n Bo', which is a track of my third album, UDEME: Constituency Project.
"It has also been a difficult time for Nigeria, not only on the political scene where the king is usually dancing naked but also in terms of the tragedy that has been consuming parts of our humanity. Instructively, Pius Adesanmi's death has pierced into the hearts of many of us like a hell-hot needle. The rate at which we have had to keep mourning him is unprecedented. I initially contemplated postponing the unveiling of 'Mo n Bo', querying myself if there is cause to laugh amid tears.
"In Lagos, we lost 20 people to the building collapse at Ita-Faaji, including pupils. While another house has also collapsed in Ibadan, recording injuries, insurgents and other strange elements have also stepped up killings especially in some northern part of the country. So, one could not but question the desire to celebrate love in the river of hatred we seem to have found ourselves. But it is also not too difficult to convince oneself that we must stand on our feet. We should not concede defeat.  We must prove that we shall survive the unfortunate tendencies and that we are capable of rising above our fears."
Shot at the National Theatre, Lagos and directed by Sanjo, 'Mo n Bo' is a romance, in the tradition of Lasisi's popular 'Eleleture'. It features Edaoto Agbeniyi and members of the Akeem Lasisi and the Songbirds performance troupe he recently reassembled. Lasisi's decision to release the video on the occasion of the World Poetry Day is particularly noteworthy as it fulfils one of the main goals of the day. That is, "to encourage a return to the oral tradition of poetry recitals, to promote the teaching of poetry, to restore a dialogue between poetry and the other arts such as theatre, dance, music and painting, and to support small publishers and create an attractive image of poetry in the media."
The post Lasisi marks World Poetry Day with new video appeared first on Tribune Online.