By Naomi Uzor
The Lagos Chamber of Commerce and Industry, LCCI, has called for a ban on exportation of woods from Nigeria.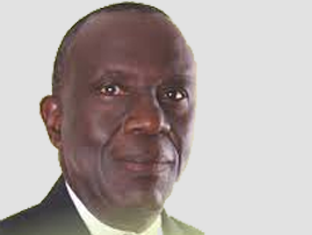 President of LCCI, Mr. Babatunde Ruwase, who made this call, Wednesday, at the Chamber's quarterly press briefing on the state of the economy, said that the environment is suffering from serious degradation arising from pollution, deforestation and climate change in various parts of the country, adding that the negative effects of this degradation have adversely affected the livelihood of Nigerians in many parts of the country.
"We call for a ban on exportation of woods from Nigeria. The present level of deforestation in the country is intolerable. It is better to encourage exportation of furniture than the exportation of woods. Value addition has a more beneficial impact on the economy than primary product export," he said.
Ruwase also decried frequent summons of private sector operators by the National Assembly, NASS, saying that the invitations have become major distraction to investors.
He stated; "These invitations have become a major distraction to investors, especially because of its frequency; burden of costs and the negative reputational effects. We are not averse to these invitations; but we take exceptions to the frequency and basis of such invitations, the burden of cost of shuttling between Lagos and Abuja and lodging in hotels, the adverse reputational effect of public pronouncement about such invitations as well as the general disruptions to business that results from the invitations.
"The insistence, most times, by NASS that it is the Chief Executive Officers of those companies that must appear before it is even more worrisome. Most often, the information, demanded by NASS can be obtained from the statutory agencies of the government."
The post LCCI seeks ban on wood exportation appeared first on Vanguard News.