Ian Ayre is to step down as Liverpool chief executive three months ahead of schedule following a successful transition of management roles, the Premier League club announced on Friday.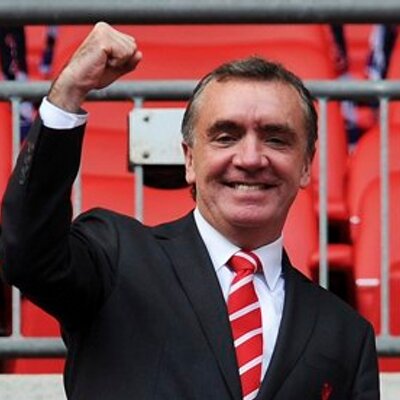 Ayre, who is joining German second-tier side 1860 Munich, will leave at the end of February, with a successor to be named in due course. He announced his departure last March.
Mike Gordon, president of Liverpool's owners Fenway Sports Group (FSG), paid tribute to Ayre on behalf of himself, FSG owner John W. Henry and club chairman Ton Werner.
"On behalf of John and Tom, I would like to place on record the outstanding contribution Ian has made to Liverpool Football Club over the past 10 years," Gordon said in a press release.
"It goes without saying that his leadership of LFC has been instrumental to the club's progress under our ownership.
"It is a measure of his character and his commitment that we have been able to collectively plan and execute such a gradual, natural transition.
"On both a professional and personal level, he will be missed."
FSG confirmed that as part of the restructuring, Billy Hogan has been promoted to managing director and chief commercial officer and Andy Hughes to chief operating officer.
Gordon said FSG anticipated appointing a successor to Ayre "by our original deadline of the summer 2017".
Ayre has orchestrated a comprehensive overhaul of Liverpool's financial, commercial and operational structures.
He struck a lucrative sponsorship deal with Standard Chartered Bank, increased commercial revenues and led the £125 million ($156 million, 145 million euros) expansion of Anfield's Main Stand.
"There is no greater professional satisfaction for me than to leave Liverpool Football Club in much improved health throughout than when I joined here in 2007," Ayre said.
"This is a natural point for me to say goodbye to the role of chief executive to many friends, but my love and support for this great football club will continue as it has my whole life."
The post Liverpool chief executive Ayre hastens exit appeared first on Vanguard News.
Source: Vanguard