Lumos Nigeria, a leading solar home systems service provider through its LumosYéllo box has signed a debt financing agreement with All-On, a Nigerian off-grid energy investment company, as part of a project aimed at providing affordable solar electricity to families, homes and businesses in the Niger-Delta.
This facility will help Lumos to accelerate the entry of its service into hard to reach areas within the region. The agreement was officially flagged off at a media event/signing ceremony and press conference held at the Presidential Hotel, Port Harcourt, Rivers State, on Friday, February 16, 2018.
Speaking on the development, the Chief Executive Officer of Lumos Nigeria, Mr. Houssam Azem said: "This debt facility from All-On further cements the strategic relationship between Lumos Nigeria and All-On, and is geared towards the penetration of Lumos Solar Home Systems in the Niger- Delta region. All-On has established itself as a leader in off grid energy in Nigeria and we are therefore excited to work with All-On to enhance energy access for Nigerians in the Niger- Delta and indeed, across the country."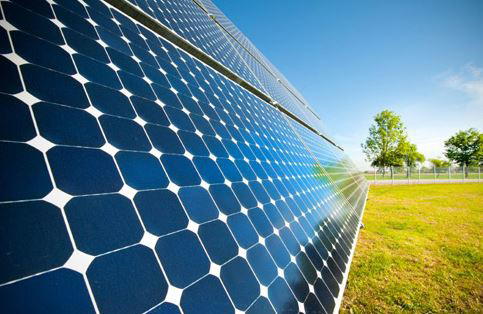 In his remarks, the Chief Executive of All-On, Dr. Boer Wiebe, said that the partnership comes barely three months after it announced its first set of transactions in Nigeria's off-grid market, and two months after the company and U.S Africa Development Foundation (USADF) announced a $3 million partnership to expand access to energy for underserved and unserved markets in Nigeria.
"Our investment in the energy solution providers further demonstrates our firm belief that off-grid energy is indispensable in the improvement of Nigeria's energy narrative. It therefore deserves adequate attention and financial backing from both the public and private sectors," Dr. Boer said.
Also commenting, the Vice President Marketing, Lumos Nigeria, Mr. Olufemi Ashipa said: "We believe in supporting communities by improving the quality of life of inhabitants while powering one household, one family, one pharmacy, one barber shop, one community health care centre, and one micro business at a time. Not only are we providing an energy solution to meet their basic needs, the system is simple and easy to use, giving you clean solar power at the push of a button.
''Electricity is a critical component for development; it can transform an individual with a relatively low earning potential to a micro business owner, by doing something as simple as charging phones for members of the community.
Investment growth and opportunities in the petroleum industry will not improve unless the petroleum industry governance bill, PIGB is passed without delay, Chairman of Society of Petroleum Engineers, SPE, Nigerian Council, Mr. Chikezie, Nwosu said.
Speaking at a briefing to announce the 18th Annual Oloibiri Lecture Series and Energy Forum, scheduled for March 1, to begin on the 1st of March, Nwosu, who is also Deputy Managing Director (Technical), Addax Petroleum, stated that the challenges confronting the industry are very well known. He said: "Incentives to invest in the petroleum industry when supply is unsure and fiscal incentives are uncertain are known and are being addressed.
If the passion we have seen in putting together the enabling policies (of which the critical elements of the PIGB – The Governance, Host Communities, Fiscal Reforms and Downstream bills) is sustained in passing the bills and implementing all the provisions, then we will succeed in attracting the needed investments." He explained that the breaking into four parts of the PIGB was well thought of. "It will help to deliver the bill expectedly as we are confident it will be passed before the end of 2019," he said.
While caution on the over reliance on fossil fuel, he reiterated that focus should be on renewable energy. "It has become clear that with anticipated growth in energy demand, the world is rapidly moving towards an age of cleaner sources of energy. For fossil fuels, this will mean a greater reliance on gas and less reliance on oil and, especially, coal. In addition, hydroelectric and gas powered cars will replace diesel engines and, with time, gasoline engines.
"Add to this the growing investments in renewable sources of energy such as solar and wind, and it becomes evident that Nigeria must rethink (or rejig) its energy policy to solidify on the gains in the oil and gas industry (the 7 Big Wins), and leverage on these learnings to prepare for an energy mix that will become less reliant on the more polluting fossil fuels.
"There are many opinions on how long reliance on fossil fuels will last. Many of these opinions are predicated on the huge remaining resources of oil and gas. However, one must note the often quoted statement that 'the stone age did not end because mankind ran out of stones, and the oil age will end long before we run out of oil'. The pressure from the next generation of leaders will drive technological advances that will result in less reliance on environmental damaging energy, and we (Nigeria) must be ready now.
"Fate has played a major role in ensuring that we can stay ahead – abundant energy from the sun, wind energy in many Northern parts of the country and an estimated 190Tcf of gas (and prospective resources that could be as high as 600Tcf)," he added.
The post Lumos partners All-On to provide solar in the Niger- Delta appeared first on Vanguard News.